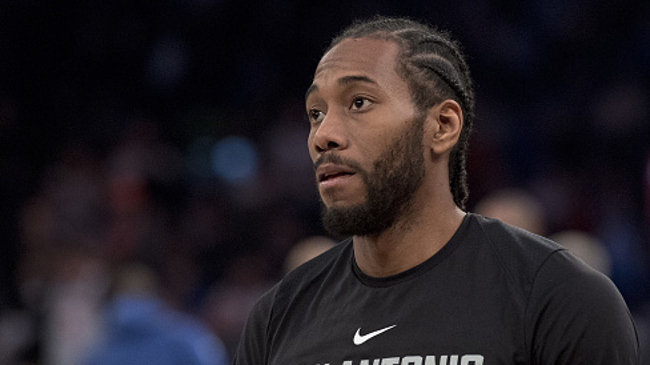 Earlier this week, the NBA revealed the schedules and television information for its three marquee regular season dates: Opening night (with the entire televised opening week schedule included), Christmas Day, and Martin Luther King Jr. Day. Fast forward to Friday afternoon and the league announced the entire schedule for the 2018-19 regular season.
Because we learned earlier this week about LeBron James' return to Cleveland occurring on the Wednesday before Thanksgiving, arguably the two most fascinating games on the 2018-19 slate that were revealed on Friday are Kawhi Leonard's return to San Antonio and DeMar DeRozan's return to Toronto. Leonard and the Raptors will head to San Antonio on Jan. 3, while DeRozan and the Spurs will visit Canada on Feb. 22.
The other game(s) that are sure to captivate fans involve the rematches of the 2018-19 Western Conference Finals. The league decided that the Golden State Warriors would play the Oklahoma City Thunder on opening night and the Los Angeles Lakers on both Christmas Day and Martin Luther King Jr. Day. The Rockets, meanwhile, kick their season off on the second evening of the year against New Orleans and play the Thunder and the Sixers on the league's two premier holidays.

This season, expect to see the first showdown between the two Western Conference juggernauts on Nov. 15 in Houston. And because we all love a good Finals rematch, even if one of the teams involved looks drastically different, the Warriors and the Cavaliers will face off on Dec. 5 in Cleveland and April 5 in Oakland.
In addition to all the schedule news, the NBA made it a point to cut back on things like back-to-backs and other brutal stretches this season.