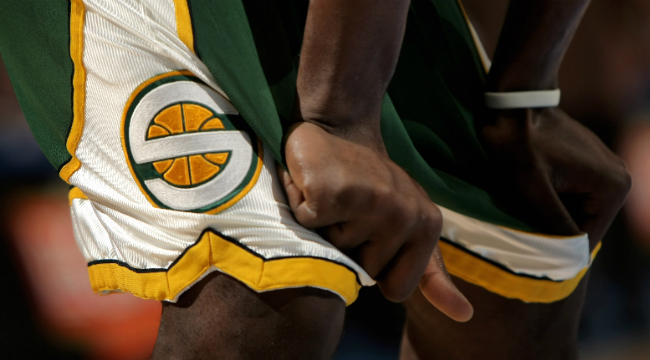 On Tuesday, the NHL announced that Seattle would be the site of the league's 32nd franchise, with the newly renovated Seattle Center Arena playing host to the franchise beginning with the 2021-22 season. While that particular development has been in the works for a long while, the obvious parallel from an NBA standpoint would be the potential for an organization heading back to Seattle in tandem for the first time since the SuperSonics moved to Oklahoma City.
However, Kurt Helin of NBC's ProBasketballTalk doesn't see that taking place, at least in the very near future.
After talking to multiple sources around the NBA about Seattle, there is no plan for NBA expansion on the table. The NBA's owners are not even considering it. Nobody expects them to take up expansion the near future — meaning five or seven years — either. Maybe, at best, it could be part of the next television package discussions in 2025, but the market will be so different by then nobody is making predictions.
It isn't a big shock that the NBA might be slow to move back to Seattle, especially because of the fact that buzz hasn't been significant in recent months. The league currently has 30 teams and, if expansion does take place, adding two teams (rather than one) would make sense on the surface.
The reminder of TV negotiations in 2025 is an important one, as the league was swimming in cash after signing the previous broadcast deal and may find itself in a similar situation once again. There is, of course, the chance that a franchise moves from a current locale to Seattle but the dynamics are always challenging with a move like that, meaning NBA fans in the state of Washington might be holding their breath a bit longer than they'd like.