(These images are the work of David Rappoccio. You can find him on Twitter at @drawplaydave.)
Basketball and wrestling are a perfect pairing if entertainment with a long history of crossover. Big personalities, fun announcers, and lots of drama permeate both field. So we thought we would make two great tastes taste great together, by reimagining NBA stars as professional wrestlers (or vice versa).
Manute Bol as Giant Gonzalez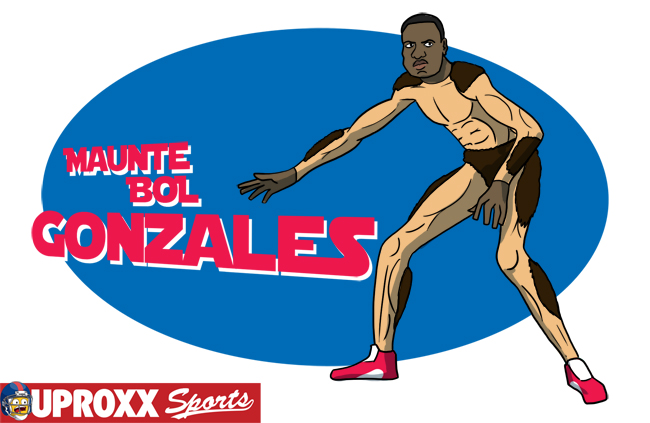 Who doesn't want to see Manute Bol playing entire games in an airbrushed bodysuit that makes him look like a naked, hairy Argentinean? Bol used his size to ether smaller opponents, just like Giant Gonzalez used ether to literally ether The Undertaker at WrestleMania IX. Make sure a very short person is standing near him at all times!
Steph Curry as Rey Mysterio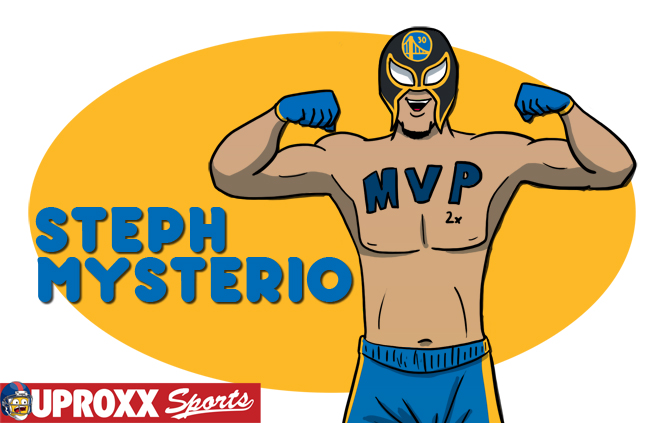 The NBA's "Biggest Little Man" is already one of the greatest of all time, despite detractors thinking his style is showboating and a bunch of cheat codes. Besides, how are we gonna get a picture of Rey Mysterio wearing a Golden State Warriors mask and not make him Steph Curry?
Wait, is it too late to make him Curry Man?
Anthony Davis as Santino Marella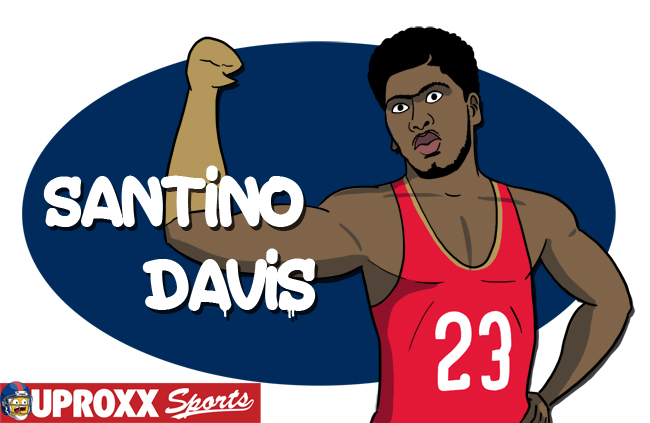 It's all about the unibrow. Plus, who doesn't want to see Davis reach into his shorts in the middle of a game and pull out a pelican sock puppet?
Matthew Dellavedova as Ric Flair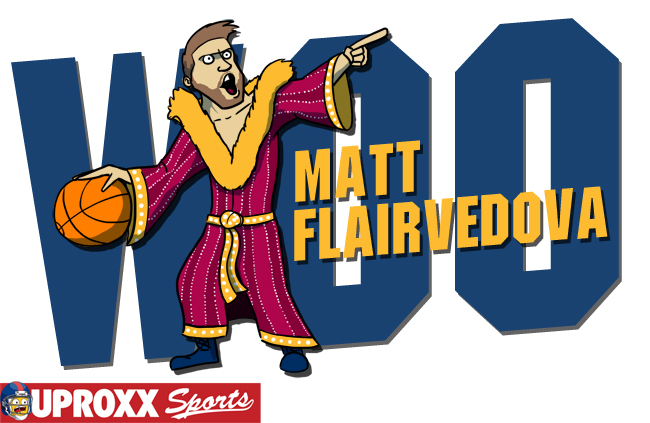 He doesn't quite have the championship pedigree that Ric Flair has, but I don't think anyone is arguing that Matthew Dellavedova is anything other than the dirtiest player in the game. You know that if he could get away with a full uppercut to the groin, he would. He's also the only NBA player in recent memory to apply a leglock during a game.