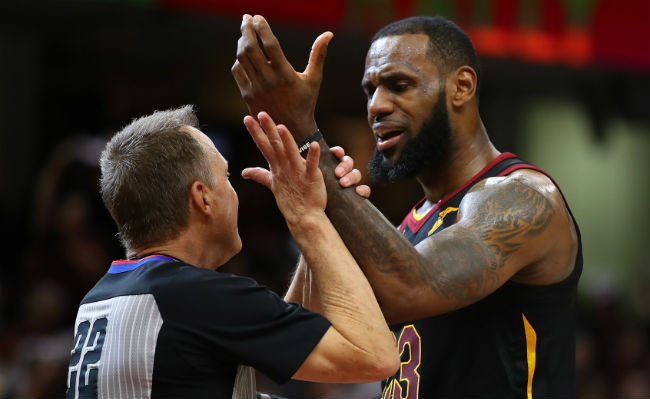 The biggest controversy from Game 1 of the NBA Finals revolved around the replay review of a charge called on Kevin Durant when he ran into LeBron James late in the fourth quarter, only to see the call overturned, with the explanation that LeBron was moving.
The referees were within their right to change the call, citing questions about whether James was in the restricted area (which he was not by a healthy margin) and then using replay to determine he was moving. However, the fact that allowance (which is a recent addition) is rarely used and then suddenly came into play in a critical moment in the Finals caused Ty Lue and others to be very upset.
Replay review in general in the NBA frustrates many, particularly with what can and can't be reviewed and how in the final two minutes the expansion of replay leads to certain plays being called very differently than they are in the first 46 minutes of action. The NBA is always looking into its practices to determine if there are improvements to be made, and this year in Summer League they will reportedly look to the NFL for a potential addition to their replay policy by testing out challenge flags.

The immediate reaction was of doom and gloom, because expanding replay and the possibility of games being slowed down even more and coaches being able to ask for calls to be looked at seems like it can only lead to more frustrations. However, it would allow for egregiously bad calls over the course of the first 46 minutes (and obviously we don't know what calls would be eligible for challenging right now) to be looked at, while also forcing players and coaches to be a bit more honest with their complaints because you wouldn't want to burn a challenge over what is legitimately a close/toss-up decision.