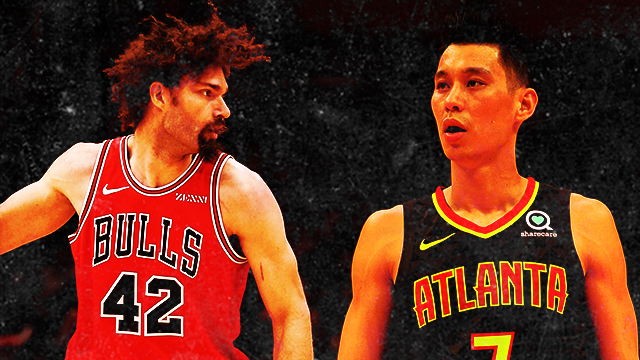 Every year, the NBA trade deadline comes and goes with varying impact. We've already seen one major deal this year and it's entirely possible we see a few more prior to Thursday's 3 p.m. deadline.
That's not, however, the last chance teams have to add talented players who can contribute to a playoff run. We saw just last year how the buyout market can help elevate a team when the Philadelphia 76ers picked up Marco Belinelli and Ersan Ilyasova.
This year's buyout market carries similar potential. While the unexpected playoff contention of the Brooklyn Nets and Sacramento Kings has potentially removed players like DeMarre Carroll, Jared Dudley, Ed Davis, Iman Shumpert, and even Kosta Koufos from the market, the fortunes of other teams as well as the recent Kristaps Porzingis trade have brought some enticing new entries onto the scene. Let's take a look at some of the players who, logically, make sense as potential buyout candidates who can help a playoff team become a contender.

Wesley Matthews, DeAndre Jordan, and Enes Kanter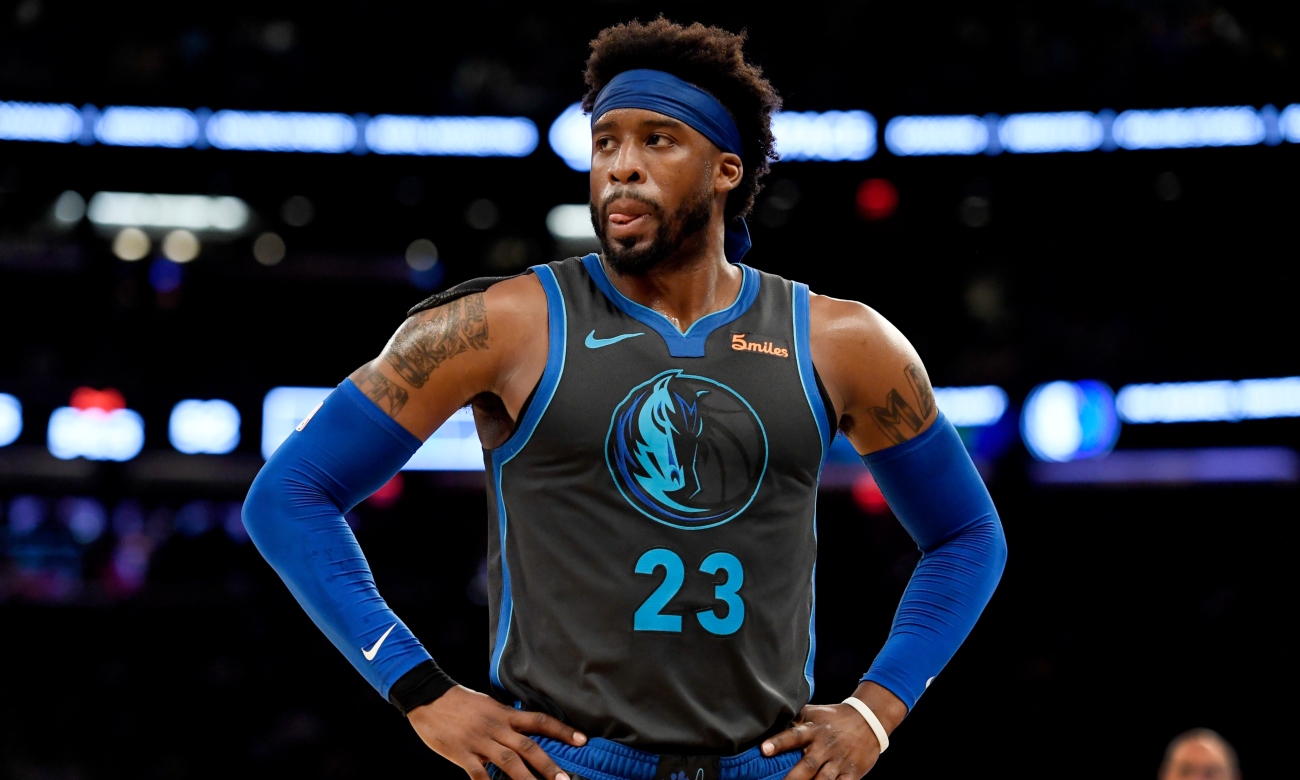 At this point, Matthews seems likely to end up the most sought-after player on the buyout market. The Knicks have reportedly been contacted by at least one team about acquiring him in a trade in order to prevent him from becoming available at all, but if he hits waivers, there are any number of contenders that will and should be immediately interested in his services, whether as a starter or as a reserve.
Matthews is no longer at his 3-and-D peak, but he can still be valuable as a multi-positional defender on the wing who can knock down spot-up shots, post up smaller defenders, and take advantage of rotations as a second-side ball-handler. The Rockets and Sixers make sense as potential fits, but teams like the Thunder, Warriors, and especially Lakers (if they trade half their roster for Anthony Davis) should unquestionably get involved if he becomes available.
New York may apparently decide to hang onto Jordan due to his friendship with Kevin Durant. Assuming the organization comes to the realization that that particular line of thinking doesn't make much sense, Jordan should have several potential suitors. The Rockets could make a good deal of sense with Clint Capela still on the mend, but with the likelihood that Jordan would be pushed into a bench role upon Capela's return, it's tough to see him being overly interested. The Warriors may have other targets in mind, although being able to split their center minutes between Jordan and DeMarcus Cousins would be a blast.
But the best fit may be the one that's been talked about the most: A return to Los Angeles, this time with the Lakers. He'd make a ton of sense there whether L.A. trades for Davis or not. We all know AD would prefer not to play center and LeBron James would prefer not to play the 4, so Jordan could slot in ahead of JaVale McGee and Tyson Chandler as the preferred center option when the team goes big.
It remains to be seen whether any playoff teams would be interested in Kanter, or why they would be interested in a guy who has looked like a liability during the playoffs in his career. But crazier things have happened.
Jeremy Lin and Dewayne Dedmon

The Hawks seem more likely than the Knicks to find a trade for one or both of their potential buyout guys, if only because they've actually been with the team all year and have established roles.
Lin should fetch the greater return of the two players, and there are plenty of teams out there that could use a backup point guard/potential microwave scorer off the bench. Some fits stand out more than others, while some likely depend on other trades going down. If the Jazz move both Ricky Rubio and Dante Exum in a Mike Conley deal, for example, Lin would make a lot of sense as his backup. Similarly, if the Lakers execute the Davis trade, they're going to need players who can handle the ball, so Lin would fit there.
Even the Rockets would make sense, just so Austin Rivers doesn't have to be a primary ball-handler with bench units and so that Lin can reunite with Mike D'Antoni. The Pacers are desperate for anyone who can create off the dribble now that Victor Oladipo is done for the year, and the Sixers could theoretically use a non-T.J. McConnell point guard who can handle minutes off the bench either on or off the ball.
Dedmon figures to have many of the same suitors as Jordan, along with our next potential option …

Robin Lopez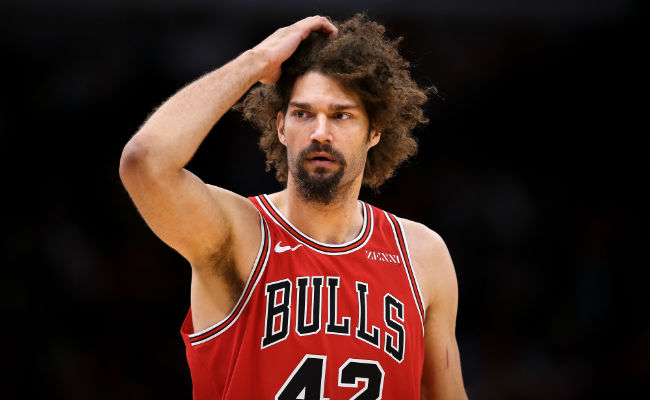 There has been so much smoke around the idea of Lopez joining up with the Warriors once he gets bought out that there almost has to be fire there. He's a different kind of center than Cousins, Kevon Looney, or Jordan Bell, and we know he'd be a good fit in a system that emphasizes screening, heady play, and movement. He's also a strong defender both in space and around the rim, and he seems likely to be amenable to short, targeted stints of playing time on a really good team. That could be the Warriors, or it could be a squad like the Rockets or Lakers. Wherever he goes, he seems likely to be one of the more impactful buyout-market pickups.
Garrett Temple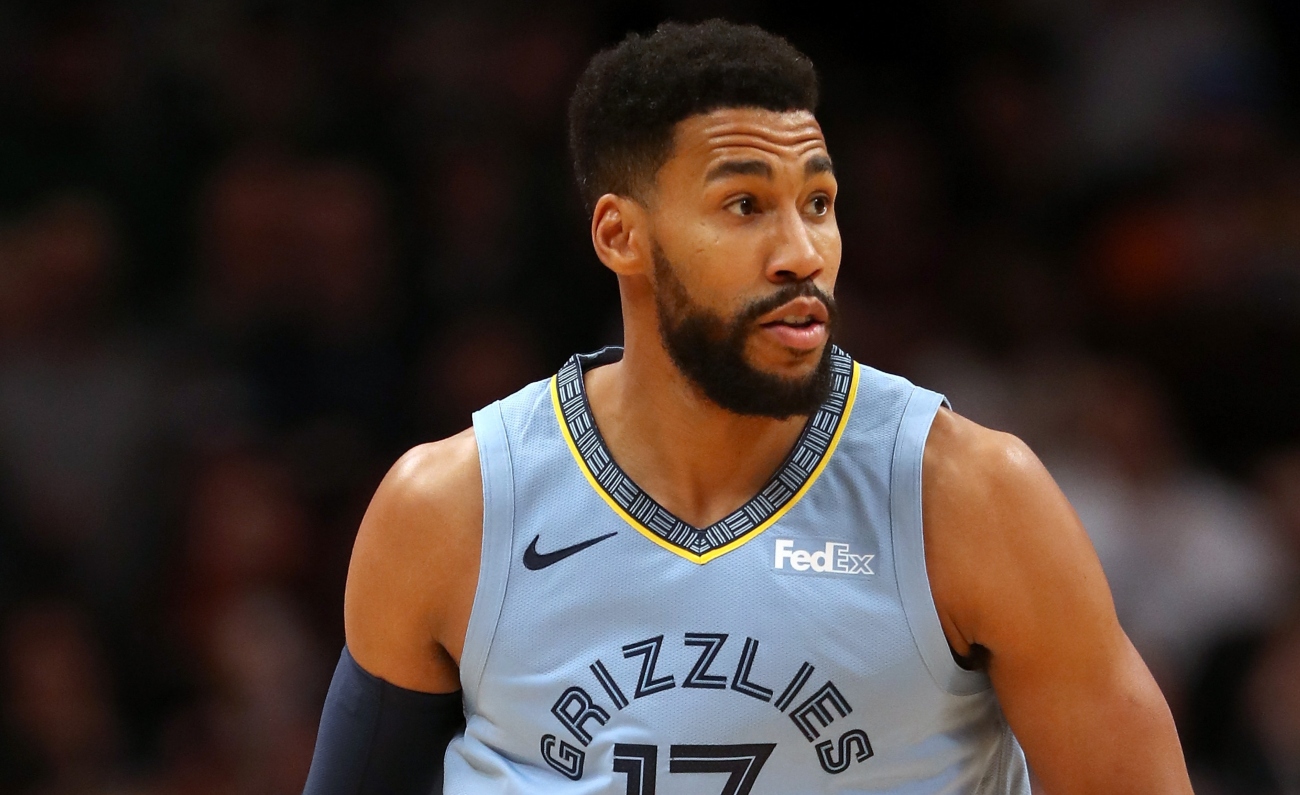 This is my pick for the most underrated buyout-market player. The Grizzlies are more focused on deals for Mike Conley and Marc Gasol ahead of the deadline, so Temple may fly under the radar. The Grizz don't really have much use for him in a post-Conley and Gasol world, though, and as a multi-positional wing who can handle the ball a bit, shoot it from three, and defend any perimeter position in a pinch, he should be able to find a home on a contender.
Much like Matthews, it would make sense for Temple to draw interest from the Rockets and 76ers, as well as potentially the Thunder, Warriors, and Lakers, depending on what other moves they make. He could make an impact on any one of those squads off the bench as a secondary ball-handler and versatile defender.