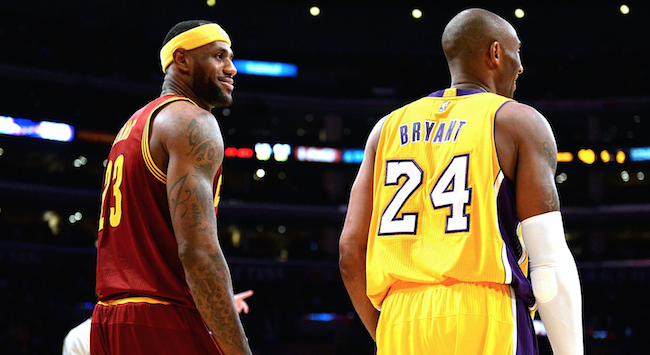 NBA League Pass is the best thing that ever happened to avid basketball followers. Not all hoops addicts, though, has the time or money to justify paying the price of $199.99 for access to the league's full slate of games. For the many who fall under that umbrella, Adam Silver and company have come up with a viable alternative: pay-per-view.
Beginning next season, the league will offer single-game viewing opportunities for the price $6.99. Via ESPN's Darren Rovell:
The league will announce Wednesday that, for the first time, fans can pay $6.99 to buy any NBA game next season. Fans will be able to watch the game on television if they have a carrier that gets NBA League Pass — DirecTV, Dish, AT&T, Comcast, Verizon, Time Warner and Cox, among them — or on broadband for computers, tablets and mobile devices.
This is a major coup for NBA fans across the country. While $6.99 seems a somewhat steep price to pay for approximately two and-a-half hours of regular season basketball, those who utilize this option will do so on an infrequent basis.
Want to watch Kobe Bryant play LeBron James for what could be the final time, but are stuck living down south? Seven dollars seems more than fair. Do you reside in a major media market, yet want to see Anthony Davis and Andrew Wiggins go toe-to-toe before they take over the league? That's worth the cost of a sandwich. The list of individual matchups that will have fans salivating goes on and on.
No professional sport makes itself more accessible than the NBA. With this latest brand of shrewd initiative, the league will not only continue owning that distinction, but also expand its growing fanbase even further.
[Via ESPN]