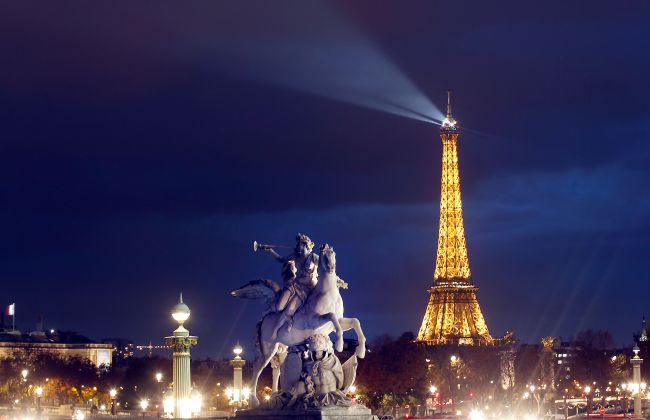 Paris was devastated on Friday night by synchronized terrorist attacks across the city that claimed the lives of at least 150 people. Though its nearest team is an ocean away from France, the thoughts of everyone in the NBA during a busy slate of games are with those victimized by these senseless acts of violence.

Before tip-off of the Dallas Mavericks' tilt with the Los Angeles Lakers, American Airlines Center held a moment of silence in honor and support of The City of Light.
New Orleans Pelicans big man Alexis Ajinca, a native of Saint-Étienne, France, inscribed a message of prayer to Parisians on his sneakers.
The league at large sent well-wishes across the Atlantic on social media.
French imports Boris Diaw and Nicolas Batum took to Twitter to express their personal shock and disbelief over the incidents, while Pau Gasol – a frequent rival of the French national team with his native Spain – offered condolences to Paris, too.
There are 11 NBA games being played on Friday night; seven of them feature players either born in or possessing ties to France. And while the minds of those specific few are no doubt elsewhere tonight, the league as a whole is certainly mourning, too.
Our thoughts are with the victims, the city of Paris and millions across the globe reeling from this horrible tragedy.