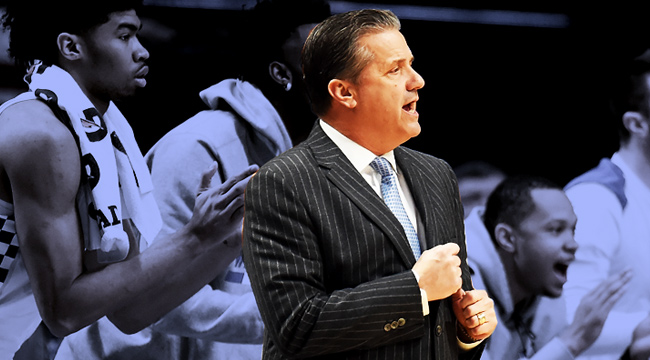 The First Four serves as a fun appetizer to the NCAA Tournament but, in truth, things don't officially get underway for March Madness until the field is down to 64 teams. That kicks off on Thursday afternoon, when the pure adrenaline sets in and there are 16 games for the viewing pleasure of fans and bored cubicle workers all over the country.
Not every game will be fantastic but, as always, something wild will happen and we will do our best in this space to prepare you for that inevitability. Below is a breakdown of the 16 games on the opening Thursday in different tiers, lining up what should be the games to prioritize if, for some reason, you aren't able to sit down and watch 12 hours of basketball will multiple screens at your disposal.
As always, let's enjoy the basketball action together. All times listed are EST.

Game of the Day: No. 5 Kentucky vs. No. 12 Davidson (7:10 p.m., CBS)
There are a few interesting games on this first day of full action, but this one has it all. Kentucky is wildly young and talented because, well, they always are. If anything, John Calipari's team has underachieved this season when compared to their overall roster talent, but on cue, they began rounding into form during an SEC Tournament title run. This is also a team that boasts at least two first-round NBA Draft prospects in Kevin Knox and Shai Gilgeous-Alexander.
On the flip side, though, Kentucky is very young, which means it is prone to playing inconsistent basketball. At first glance, the betting line in this game (between five and six points) might seem low given the talent disparity but Davidson's offense is tremendous and, beyond that, quite disciplined. Bob McKillop's team has great guard play (headlined by freshman Kellan Grady, who was a top-100 recruit), while senior standout Peyton Aldridge is a veteran stud.
Any time you can get a team with big-time talent against a mid-major with a real chance to win, it gets fun. The stylistic difference here adds another level of intrigue.

Watch these games, too
No. 7 Rhode Island vs. 10 Oklahoma (12:15 p.m., CBS): Trae Young's team is a mess right now and those who felt the Sooners shouldn't be included in the field have a valid argument. With that said, this is the first game of the day and, when Young is involved, basically any outcome seems plausible. Anecdotally, the team that receives the most blow-back for simply being involved often seems to play well and Rhode Island isn't playing its best basketball right now, either. It's a 2-point spread in Las Vegas and this should be both close and fun.
No. 6 Houston vs. No. 11 San Diego State (7:20 p.m. ET, TBS): This is a die-hard's delight. Two quality mid-major programs squaring off, plus Houston is actually quite good. Because of their off-the-radar status, there won't be a ton of attention paid to the Cougars, but this is a top-20 team on KenPom that has top-30 units on both offense and defense. They are dangerous, while San Diego State has wins over fellow Tournament squads Gonzaga and Nevada (twice).
No. 6 Florida vs. No. 11 St. Bonaventure (9:57 p.m. ET, TruTV): The Bonnies provided the basketball world with entertainment on Tuesday, and even if this won't be the most aesthetically pleasing game, I'm expecting it to be close. When Florida is good, they are very good. When Florida is bad, they are pretty bad. This might be an "upset" and it's also a clash of Power 5 versus mid-major, which is always a crowd pleaser.

Upset alert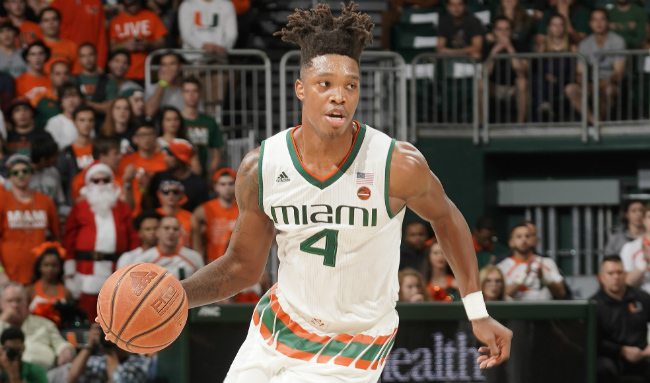 No. 5 Ohio State vs. No. 12 South Dakota State (4:00 pm ET, TNT): Everyone (and I mean everyone) has this game circled as a potential upset, and as a contrarian, that scares me to death. Ohio State has talent issues, aside from first round prospect Keita Bates-Diop, but the Buckeyes are well-coached and they've been overachieving all season long. South Dakota State has a high-profile player in Mike Daum and every capability of pulling off what would be a true upset.
No. 6 Miami (FL) vs. No. 11 Loyola-Chicago (3:10 pm ET, TruTV): This barely qualifies. Miami enters as only a two-point favorite over Loyola in this spot and that honestly seems right. The Ramblers have been tremendous this season, and in short, the Hurricanes have really underachieved due to a combination of injuries and underwhelming play. It's going to be a slug-fest with two slow-paced teams, though, which opens the door for chaos.
Could get interesting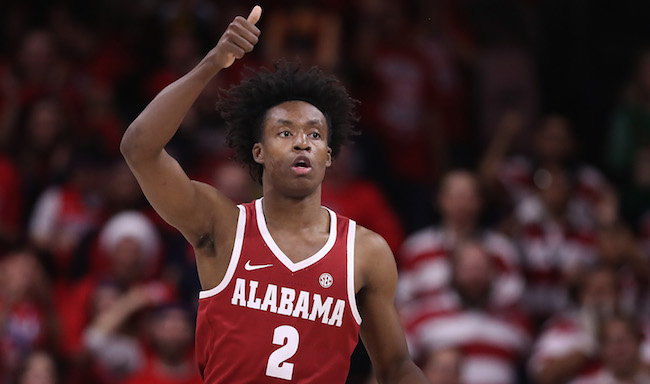 No. 1 Kansas vs. No. 16 Pennsylvania (2:00 p.m., TBS): Many viewers will see a 1-16 match-up and immediately tune out. In this case, that would be a mistake. Penn is severely overqualified as a No. 16 seed, and as a result, this is a game with a point spread less than 15 points. There is certainly a world in which Kansas dominates because they are (much) better, but Penn is pesky and the Jayhawks haven't been lights-out at every turn this season. Plus this is the annual 1-16 upset that ESPN's Pablo Torre picked. Let's get weird.
No. 8 Seton Hall vs. No. 9 NC State (4:30 p.m., TBS): There isn't much in the way of buzz for this game and it is easy to see why. With that said, I'm expecting this to be a pure toss-up. Seton Hall has a ton of talent on display, while NC State has scored 90+ points in wins over North Carolina and Duke this season. I wouldn't recommend wagering on this game given that virtually anything can happen but that is part of the appeal.
No. 8 Virginia Tech vs. No. 9 Alabama (9:20 p.m., TNT): Alabama's Collin Sexton is going to be a lottery pick and he also has a claim as one of the more entertaining players in the country. The Crimson Tide are wildly inconsistent, but when they're good, they're terrifying. Virginia Tech has arguably the best win of the season back when they knocked off No. 1 overall seed Virginia in Charlottesville. Oh, and there is the ACC vs. SEC angle to bring it all together.

Meh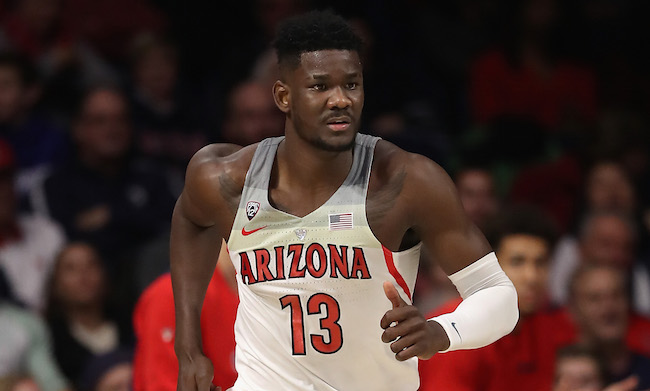 No. 3 Tennessee vs. No. 14 Wright State (12:40 p.m., TruTV): I was tempted to put this game in our final category but there is a sneaking suspicion that Wright State could hang around. Tennessee, as a defense-first team, isn't all that fun to watch, but they do feel vulnerable, which is a big part of the draw when March Madness arrives.
No. 3 Texas Tech vs. No. 14 Stephen F. Austin (7:27 p.m., TruTV): This isn't your slightly older brother's Stephen F. Austin team, as the Lumberjacks are a little worse than they have been in past years. If it was, this game would be seen in higher regard. Still, Texas Tech has cooled off considerably, meaning they don't feel like a lock to run away with this one.
No. 4 Arizona vs. No. 13 Buffalo (9:40 p.m., CBS): Suspense isn't likely to come from this game but Arizona has a potential No. 1 overall NBA Draft pick in Deandre Ayton. They shouldn't have trouble winning, but the Wildcats are quite entertaining.
No. 3 Michigan vs. No. 14 Montana (9:50 p.m., TBS): This game may finish in the 50's, with Michigan playing quality defense and Montana likely to grind things to a halt. Michigan head coach John Beilein runs beautiful offensive stuff, though, and the Wolverines enter the tournament as one of the hottest teams in the country, even if they have had basically two weeks off.

Other games are on, you know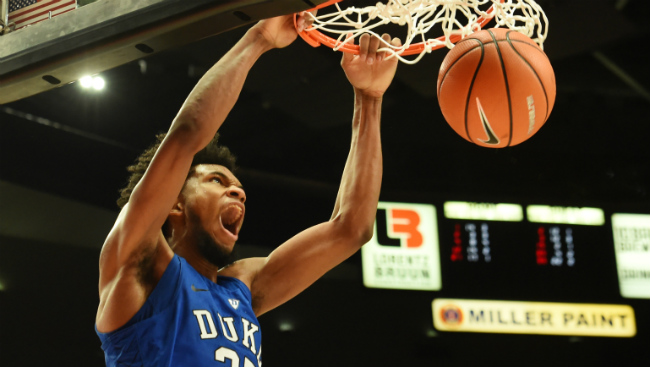 No. 4 Gonzaga vs. No. 13 UNC Greensboro (1:30 pm ET, TNT): It may be my pro-Gonzaga bias, but I don't see Mark Few's bunch really being challenged here. Greensboro is legitimately good in a mid-major sense but they also don't play a beautiful brand of basketball, which removes further intrigue. On the bright side, there are plenty of early games to tackle and this can be one you fade if necessary.
No. 2 Duke vs. No. 15 Iona (2:45 pm ET, CBS): Duke is a realistic pick to win the whole thing but they are 20-point favorites in this game for a reason. NBA Draft followers will want to watch as much of the Blue Devils as possible but it doesn't appear likely that this will be close in the second half, even if Duke's recent history against 15-seeds isn't exactly the best.
No. 1 Villanova vs. No. 16 Radford (6:50 pm ET, TNT): This was a no-doubt inclusion in the bottom tier as one of the bigger mismatches of the tournament. Radford needed a win in the First Four to land here and Villanova isn't the type of vulnerable, first-time No. 1 seed that would be flummoxed in this spot. Prepare for a blowout.