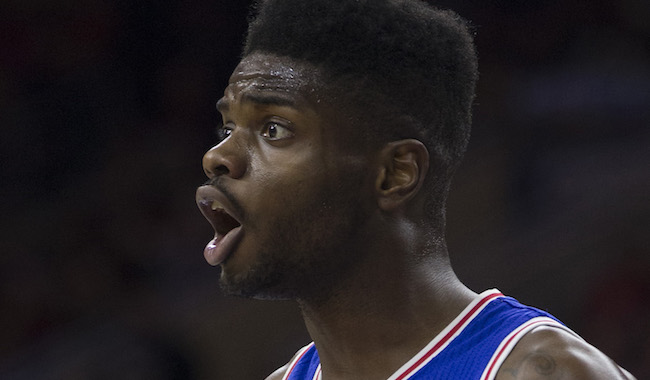 Nerlens Noel is one of only a handful of high-end free agents left on the market in mid-August. There was always a possibility that the 23-year-old (and others) would be left twisting in the wind on the heels of a bizarre spending pattern in July but, at this point, Noel seemingly has little in the way of leverage against the Dallas Mavericks in negotiations.
As an apparent result of that sub-optimal situation, Noel has reportedly turned to LeBron James' agent, Rich Paul of Klutch Sports, to take over as his representation.
Paul has enjoyed highly visible success in restricted free agency negotiations with both Eric Bledsoe and Tristan Thompson in the recent past and, while it wasn't an identical situation, Paul also did well with J.R. Smith's negotiation with the Cavaliers. It should be noted, though, that he also represents both Kentavious Caldwell-Pope (who ended up taking a one-year deal with the Lakers) and Shabazz Muhammad (still a free agent), so it isn't as if there is a no-risk proposition here.
Given that Noel is arguably the best player remaining on the market, it isn't a shock that he wouldn't be thrilled with the way things have gone to this point. With Rich Paul in the fold, Noel is bringing out the big guns and it will be quite interesting to see what the immediate negotiation strategy becomes as a result.