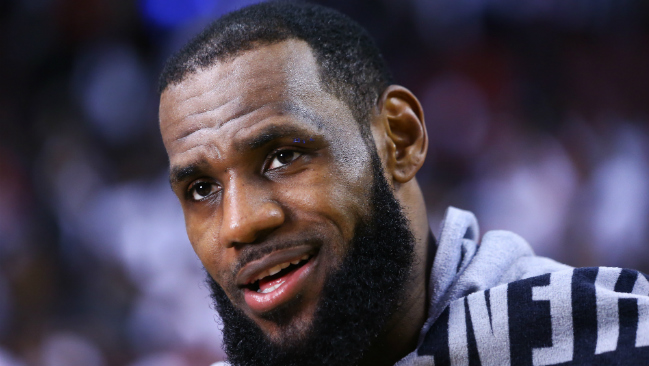 An eyebrow-raising rumor that popped up during the 2017-18 NBA season was that the Los Angeles Lakers might try to bolster their potential pitch for LeBron James by firing Luke Walton and hiring David Fizdale. That ended up not happening, as Walton did an admirable job coaching up the young Lakers this season and will come back next year.
But while it remains to be seen if this plan influenced the Knicks, it turns out New York might be going down the path laid out by the Lakers. On Thursday, it was revealed that the Knicks will make Fizdale their head coach, a move that received almost universal praise.
One day later and a report by Marc Berman of the New York Post indicated that New York is prepared to make the necessary moves they have to make if James is interested in heading to the Big Apple.
Knicks brass has pointed toward the summer of 2019, when it plans to be ready to make a free-agent splash. But after Thursday's hiring of former Memphis head coach and Heat assistant David Fizdale, the Knicks are prepared to open salary-cap space this summer in the unlikely event they get an inkling LeBron James has some interest in coming to the Garden this summer, according to an NBA source.
Fizdale was an assistant coach with the Miami Heat when James played there, and James was openly upset when the Grizzlies parted ways with Fizdale earlier this year. It makes sense that James would be interested in playing for him, but of course, there are a million other things that get considered when a player hits the open market.
It's totally possible that James adds the Knicks to the list of teams he considers when he becomes a free agent because of Fizdale and the fact that New York is a huge media market. But it's hard to see James pick a generally rebuilding team that won't have Kristaps Porzingis for a while in 2018-19, especially if he wants to consistently compete for championships.
Who knows, though? Anything is possible when it comes to LeBron James.