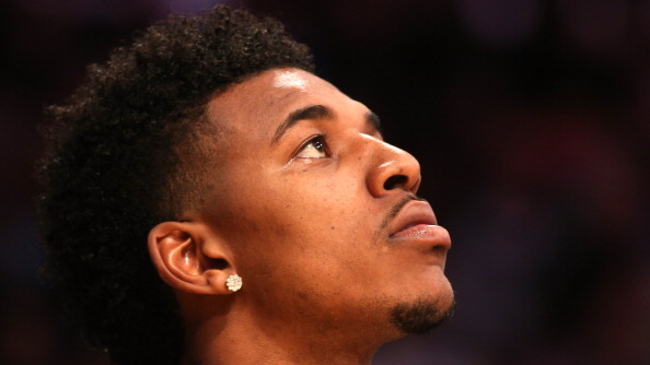 One of the more underrated moves of the summer was the Golden State Warriors' acquisition of free agent Nick Young, which reunited him with former Wizards teammate JaVale McGee, bringing us all sorts new comedic opportunities.
They were already off to the races on Friday when Young posted the video below of them enjoying a meal together. When you're a professional athlete, you have to pay careful attention to what you put into your body. This is particularly true when you're part of a championship team, and McGee is apparently taking this new responsibility seriously by switching over to a strictly vegan diet.
In a show of solidarity, Young gamely decided to give it the old college try by joining his old pal for some vegan chicken and waffles.
He can be forgiven if he doesn't sound too thrilled about it, but as a member of the Warriors, Young will likely have to do a lot of things he's not terribly psyched about, like passing to an open teammate in crunch time.
But if Swaggy P has showed us anything, it's that he's not afraid to step out of his comfort zone. How else would he have overcome his crippling fear of dolphins?