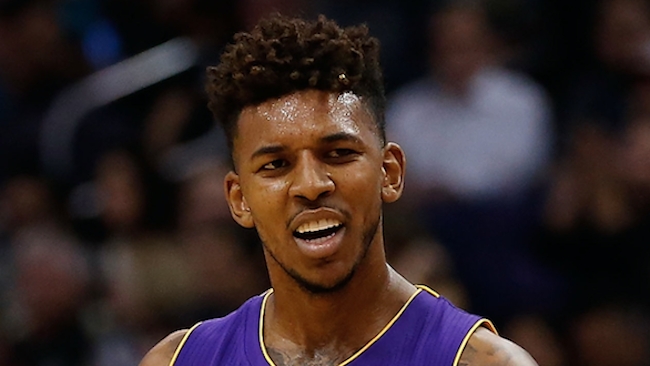 The Golden State Warriors already possessed an embarrassingly deep and talented roster before signing Nick Young this summer. The additions of Young, Omri Casspi and rookie Jordan Bell paved the way for an even scarier collection but, with Young in particular, visions of open three-pointers were fairly terrifying.
The early returns have not been quite as good as advertised with Young, especially on the defensive end, and the Warriors haven't quite figured things out with him on the floor just yet. Still, Young caught up with Mark Medina of The Mercury News and praised his new head coach, Steve Kerr, while simultaneously throwing a bit of shade as his former coaches in the league.
"It's great for a coach to talk to you and let you know where you're at and not keeping you in the dark, like some coaches I know. I'm not just going into the game blindsided. He pretty much talks to me everyday, harps on me on everything I need to do in different situations."
Medina's report is quick to note that Young also praised Lakers coach Luke Walton, leaving little doubt that this comment was lobbed, at least partially, in the direction of former Lakers coach Byron Scott. It isn't exactly a shock that Scott was not seen in the most favorable light during his disastrous tenure at the helm in Los Angeles but, in the same breath, it isn't an overly regular occurrence to hear this kind of quote for a former head coach through the media.
Steve Kerr isn't Byron Scott and that is fairly self-explanatory, but Nick Young appears to be feeling the difference in a big way. Oh and, by the way, it has only been a few weeks. Just imagine how he'll feel by the end of what many project to be a title-winning campaign.