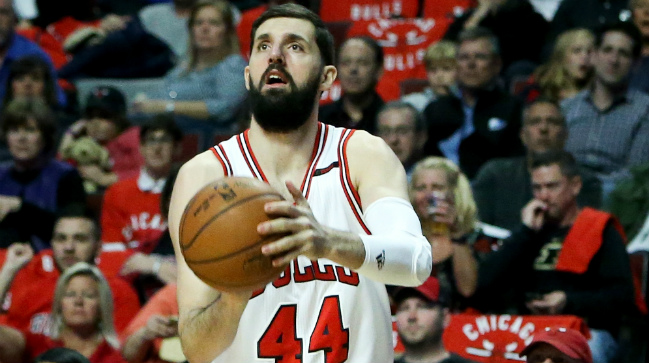 It's been a rough start to the 2017-18 campaign for the Chicago Bulls. The team wasn't expected to be great or anything, but Chicago is still 0-3 at the start of the year. The season also began about as poorly as it could have, because before the first game tipped off, an altercation occurred between Nikola Mirotic and Bobby Portis.
The teammates reportedly got into in, and at one point, Portis connected with a cheap shot to Mirotic's face. The incident led to Mirotic getting hospitalized with broken bones in his face and Portis getting suspended for eight games by the team.
In the aftermath of the ordeal, Mirotic hasn't responded to Portis' attempts to get in touch. As it turns out, things go even deeper than that, and the punch has led to Mirotic reportedly wanting out of Chicago.

Mirotic has a no-trade clause through this season, and he cannot be traded until January because he signed a new contract with the franchise over the summer. There are also concerns, to the surprise of no one, about whether Mirotic and Portis can continue to be teammates.
It always kind of seemed like the Bulls would have to make a decision between Portis and Mirotic going forward, because telling the two to get along after one hospitalized the other is a recipe for disaster. Mirotic is making the team's decision easy, and seeing as how he's a 26 year old forward who can stretch the floor, there should be plenty of teams interested in acquiring his services.