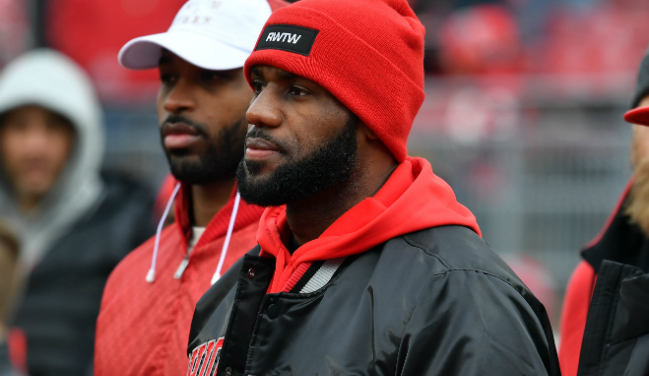 College football's Week 2 slate is absolutely insane. The late night slate in particular is one to follow, with a number of games between ranked opponents kicking off under the lights. The biggest game to watch, though, may be the matchup between Ohio State and Oklahoma. It features arguably the best team in the Big XII traveling to play arguably the best team in the Big Ten, so it's kind of a massive deal.
The game kicks off at 7:30 p.m. on ABC, and when the Buckeyes take the field, they'll be doing it in style. Ohio State got a special pair of LeBron Soldier XI cleats, and they're hot fire.
Ohio State getting special LeBron James gear isn't a huge shock — he's a massive Buckeyes fan, and was on the sidelines last year in Columbus with a number of Cavs teammates for the team's double overtime win over Michigan. Still, these are fantastic, as are the subtle details that showcase LeBron (like his logo being on the kicks in a few different places) and the Buckeyes (like the "BUCKEYES" straps that go across the tongues of the cleats).
Between this and the unveiling of the LeBron 15s on his Instagram page, King James has had a busy week when it comes to footwear.