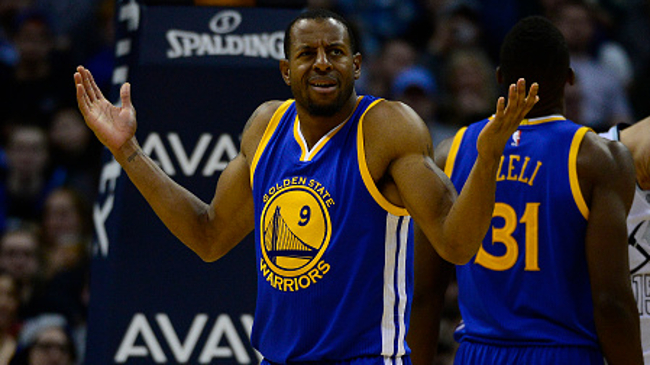 The deep-seeded and mutual antipathy that players and officials feel for one another has seemingly reached its tipping point. That "seemingly" is a crucial qualification, however, being that the raw data reveals that the number of technical fouls and ejections is right on par with where it was last season around this time.
Nonetheless, there have been several high-profile run-ins involving superstar players like LeBron James and Kevin Durant that have ushered this issue to the forefront. So in an effort to extend the olive branch, the Players' Association and the Referees' Association scheduled a summit during All-Star Weekend in Los Angeles for an airing of the grievances.
Everyone agreed that this gesture toward healthy conflict resolution was a good idea, at least in theory. But the reality was that only two NBA players actually showed up for the meeting, which understandably didn't sit well with the referee's union.

Via Ken Berger of Bleacher Report:
Only two players attended, and neither one was a current All-Star: Warriors swingman Andre Iguodala, an NBPA vice president, and Nets guard Spencer Dinwiddie, the All-Star Skills Challenge winner, the people briefed on the meeting told B/R. Clippers guard Lou Williams, a Skills Challenge competitor, said he was supposed to have attended the meeting, but he "couldn't make it."

Neither the league office nor the NBPA would comment on the details of the meeting, citing its confidential nature, but a person who spoke with participants afterward told B/R that the referees were underwhelmed by the lack of player attendance—particularly the lack of star players.
Now, in the players' defense, All-Star Weekend is, logistically, a scheduling nightmare. But it's simply not a good look on their part, given the pervasiveness of their in-game petulance, that almost none of them prioritized an opportunity to repair relations that they themselves claim have deteriorated to a point that it has become untenable.
Still, what came out of the meeting was a four-part initiative that includes the creation of an officiating advisory council, a 25 percent increase in the total number of officials league-wide, improved training techniques, and a new scheduling system designed to reduce referee fatigue.
The tangible results of those initiatives probably won't be evident for some time, and the players will have to reconcile themselves to the fact that they squandered an opportunity to have their voices heard on an issue they obviously care about deeply.