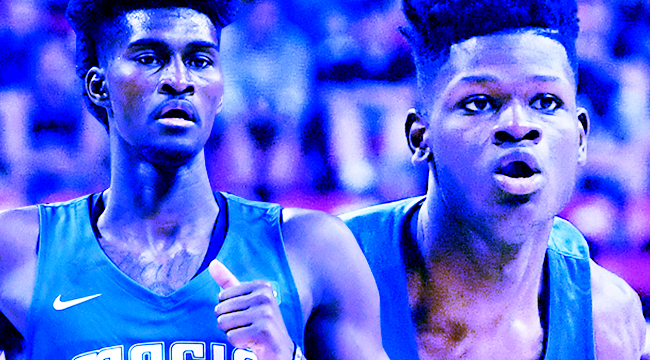 LAS VEGAS — The last time the Orlando Magic were a going concern in the NBA, they were built around the most dominant big man in a decade. But since the end of the Dwight Howard era, the league has moved away from traditional center play.
Now, as the Magic attempt to become relevant again for the first time since trading Howard to the Los Angeles Lakers in 2012, they're bucking league-wide trends, going big when everyone else is going small.
The new Magic front-office brain trust of John Hammond and Jeff Weltman drafted Texas center Mohamed Bamba, he of the 7'9 wingspan, with the No. 6 overall pick in June's draft. They're pairing Bamba with last year's No. 6 pick, Jonathan Isaac, along with the newly re-signed Aaron Gordon. It's a three-big rotation that can switch positions depending on matchups — think of it as a modern version of the late-2000s Lakers frontcourts built around Pau Gasol, Andrew Bynum and Lamar Odom.
"The potential between me and Jon is unreal," Bamba said after the Magic's Summer League game against the Memphis Grizzlies. "Even in Summer League, we're starting to bridge that potential into production with the small things we do. We got three 24-second shot-clock violations. That was all due to length, and Jon coming over weakside and blocking shots. Our presence is everything."
Injuries limited Isaac to just 27 games in his rookie season, but the Magic are still high on his long-term upside. A freak athlete at power forward, he's mobile enough to defend wings while Bamba protects the paint.


"There's no doubt about it that we can be effective with two bigs," Isaac said. "I don't really like to label myself as a big man. I can move around and set screens and hit an open three."
The success of this formula will be somewhat dependent on the fit with Gordon, who has at times played out of position at small forward. But the switchability of all three of Orlando's bigs, and the mobility of Bamba and Isaac, could allow them to make it work.
"To tell you the truth, I don't think it even scratches the surface," Isaac said. "In terms of where Mo is gonna be in a year or two years, where I'm gonna be in a year or two years. Physically, mentally, game-wise … you throw in A.G. and I think we'll be a defensive nightmare for a lot of teams."
Bamba in particular has been impressive in Summer League. His overwhelming length and size has smothered opponents and provided tantalizing visions of what this defense could look like after a full training camp with new Magic head coach Steve Clifford, who was on Stan Van Gundy's staff in Orlando during the Howard era and put together some solid defensive teams in Charlotte. Bamba and Isaac are both extremely raw, but Summer League has provided a blueprint for how they could break the Magic's half-decade streak of futility.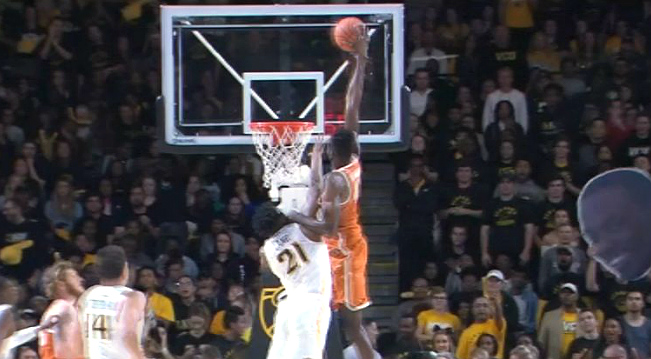 "I think immediately, my shot-blocking ability and my presence are going to translate well," Bamba said. "I'm still learning different coverages on defense and just adapting to everything."
In a top-heavy Eastern Conference, even some small strides by the young Magic frontcourt could end the playoff drought. There are five Eastern Conference teams that appear to be locks for playoff spots: Boston, Philadelphia, Toronto, Milwaukee and Indiana. The Bulls, Knicks and Nets are all a year away at least, and the Hawks are still in the beginning stages of their rebuild. The Cavaliers are expected to bottom out after losing LeBron James.
If Isaac stays healthy and Orlando's three bigs mesh, that could be enough to break through to nab one of those final three spots, from the group of Washington, Charlotte, Miami and Detroit.
Bamba's own aspirations are higher.
"I definitely set lofty goals for myself that are reachable," Bamba said. "I want to be a guy that comes in and has an impact immediately. One of my goals is to be Defensive Player of the Year, one of my goals is to be Rookie of the Year. One of my long-term goals is to be walking across the stage with a nice little jacket on with a Hall of Fame patch."