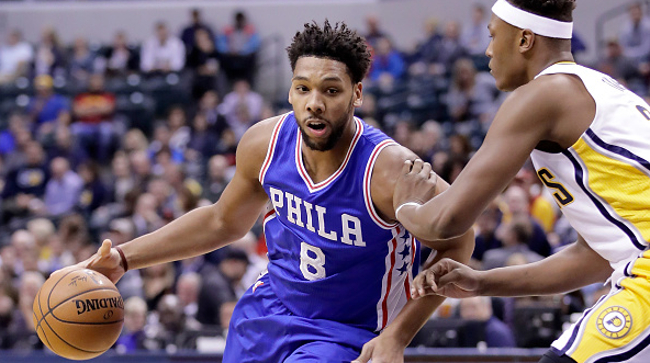 With the February trade deadline rapidly approaching, the rumor mill has been furiously churning away. The blockbuster deal (at least for the Pelicans) that sent DeMarcus Cousins to New Orleans kicked off what portended to be a wild week around NBA front offices,
Before it's all is said and done, we could certainly see a few more players swapping teams.
The latest whispers involve the Indiana Pacers and the ubiquitous-in-trade-babble Philadelphia 76ers. Philly has a glut of front-court players, which has created palpable unease among at least a few of those names, particularly Nerlens Noel, who has made no secret about his desire to be traded if he isn't going to log meaningful minutes for the team going forward.
The Pacers, however, appear to be interested sophomore big man Jahlil Okafor.
Via ESPN.com:
The Indiana Pacers have reached out to the Philadelphia 76ers to inquire about second-year center Jahlil Okafor, league sources told ESPN.

Sources say Indiana is surveying the trade market looking for assistance on the wing as well as in the frontcourt, but it's unclear how serious the Okafor talks are at this point.
The report also said that Indiana might be willing to dangle a first-round pick in this summer's draft to sweeten the pot. The Pacers currently sit in the sixth spot in the Eastern Conference standings and are hoping a transaction or two might help them make a little noise in the postseason.
(ESPN.com)