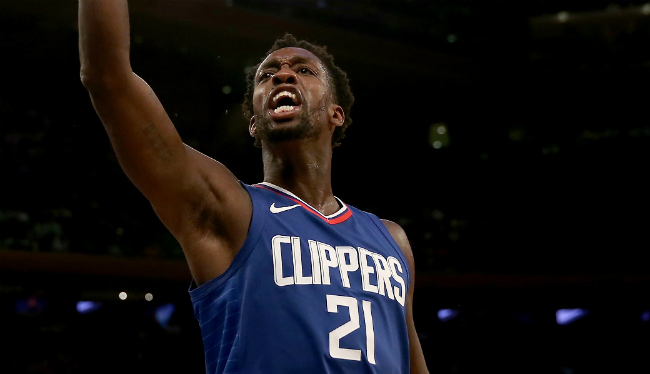 One of the NBA's most under the radar stories right now is the free fall of the Los Angeles Clippers. While most of the hoops stories in the City of Angels have to do with the performance of Lonzo Ball (or the antics of his father), the Clippers have lost nine games in a row and have a 5-11 record in their first season without Chris Paul since 2011.
The team is a mess right now, and while there are plenty of ways to break down exactly what is wrong, starting point guard Patrick Beverley thinks he knows exactly what is up. And if you know anything about Beverley, you won't be surprised to learn that he believes it's a lack of heart and desire.
Beverley spoke to the Los Angeles Times on Monday after the team lost to the Knicks, 107-85. He was blunt in his assessment of what is wrong with the team and made it clear that he doesn't think the answer is a team meeting or anything like that.
The Clippers already had one team meeting following their third straight loss in San Antonio on Nov. 7. Is it worth having another one?

"Hell no," Beverley said. "We just got to play harder. That's it. We just got to play harder. You get rid of the mistakes by playing hard. We're not playing hard; the first unit, not the whole team. I challenged the first unit to play harder."
Beverley chalking everything up to a matter of being a little tougher and working a little harder is interesting, and it's up to the team's other four starters to respond to his challenge if that's indeed the problem. The team will get the chance to show if his message resonated when it plays Atlanta on Wednesday night, and if one thing is for sure, it's that Beverley is going to leave it all on the court like he does every night.
(Via Los Angeles Times)