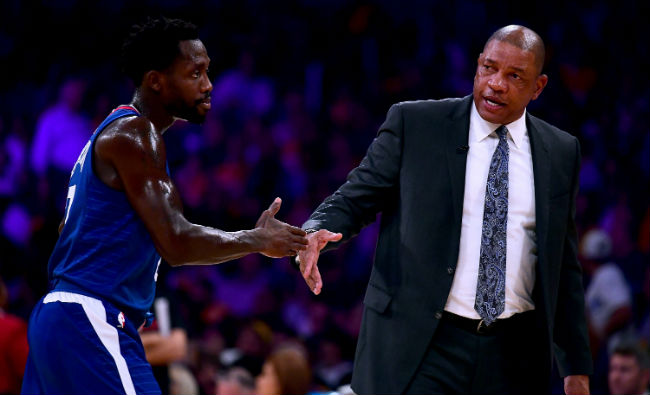 The Los Angeles Clippers are following Murphy's Law to a stunning degree this season. After getting off to a 5-2 start to their first season without Chris Paul since 2011, the Clippers have lost nine games in a row and have generally looked awful. It got so bad that starting point guard Patrick Beverley had to challenge the team's starters to play harder.
Beverley is the team's spark plug, so he will always advocate for playing harder. This will become especially important for Los Angeles going forward, as Beverley is out for the foreseeable future.
According to Adrian Wojnarowski of ESPN, Beverley had a surgical procedure done to his knee on Wednesday morning and there's no word on when he will be able to return to the team.

Wojnarowski added that Beverley is "expected to miss a significant amount of time."
Between Beverley having to miss time due to the procedure and Milos Teodosic's extended absence due to a plantar fascia injury in his left foot, the point guard position for the Clippers has been remarkably unlucky. The team has a rookie point guard in former Oklahoma State star Jawun Evans, and Austin Rivers is capable of bringing the ball up the floor and initiating the offense, but this is still terrible luck for Doc Rivers' squad.