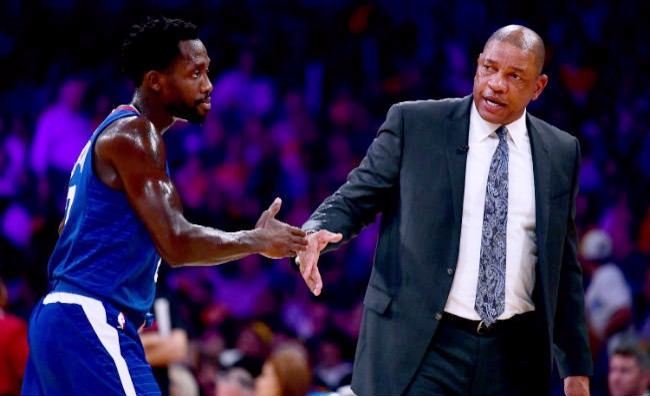 After a strong first week to the year, the Clippers' season has taken a sharp downturn with nine straight losses to drop L.A. to 5-11 in 2017. Injuries have piled up for Los Angeles, compounding their issues, and on Wednesday they got even worse news with regards to Patrick Beverley's recent knee surgery.
According to ESPN's Adrian Wojnarowski, doctors had to repair microfracture and meniscus damage during the surgery, which will force Beverley to miss the rest of the season with a recovery time expected to go well into next summer.

With Beverley done for the season, the Clippers are now down two point guards for a significant amount of time as Milos Teodosic continues to deal with a plantar fascia injury in his left foot. Beverley's impact on the court will be missed, as will his leadership off of it for however long he's unable to be around the team.
The Clippers are reportedly receiving trade calls about center DeAndre Jordan, and with Beverley now done for the year, they could pivot to trying to use those trade talks to acquire some point guard help. In the meantime, Austin Rivers and Lou Williams figure to take over ball-handling responsibilities, and a heavier minutes load with Beverley and Teodosic out and the Clippers' slide may continue.