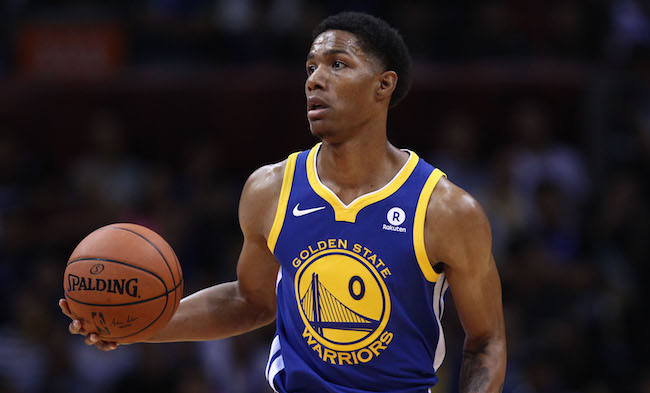 With the preseason fully underway, the vast majority of NBA-quality players are already under contract for the 2018-19 season. However, Patrick McCaw is not among them, as the 22-year-old wing remains on the market, albeit in restricted free agent fashion.
On Monday evening, word broke from multiple sources that McCaw, who spent the first two seasons of his NBA career as a role player for the Golden State Warriors, will elect to decline an offer from his incumbent team in favor of restricted free agency.

As noted above, there is a discrepancy on what McCaw has actually been presented with from a contract perspective, with the Warriors officially tendering a qualifying offer of $1.7 million for one season and reports of a two-year, $5 million contract on the table. Regardless, McCaw's decision to decline either offer would result in continued restricted free agency and, with 29 of the league's 30 teams (with the Sacramento Kings as the exception) over the salary cap, there are very limited options for McCaw and his representation to sift through.
There are complicated dynamics in play, though, as McCaw would be unable to hit the unrestricted free agent market in 2019 if he were to sign the one-year tender from the Warriors, simply because he would not have enough service time accrued. The jury is out on whether the UNLV product will be a quality rotation at the NBA level but, considering his (very) young age and reasonable performance for a playoff team, McCaw could be sought after in the event that he proves to be healthy after a scary injury late in the 2017-18 season.
McCaw did return for the playoff run with the Warriors but, given the contract negotiations, there may not be much in the way of positive mojo happening between player and team at the moment. Things are fluid but, for now, it appears that McCaw won't be on a roster when the qualifying offer deadline passes and the season is rapidly approaching without much in the way of options for him to consider.