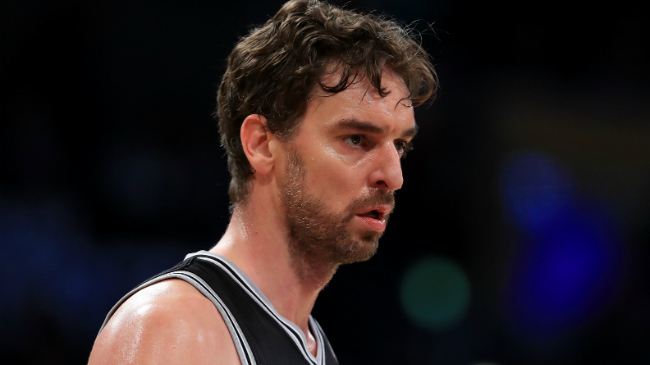 A debate has broken out about whether Spurs assistant coach Becky Hammon is deserving of an opportunity to become a head coach at this point in her career. Hammon will receive an interview for the Milwaukee Bucks' head coaching job after spending three years on the bench in San Antonio, and while Spurs assistant coaches usually drum up a ton of interest in coaching searches, Hammon has been accused of, for lack of a better phrase, "skipping the line."
Of course, this is ridiculous, as Hammon is getting the chance to interview with the Bucks because she is a sharp basketball mind. Don't take my word for it, take Pau Gasol's, as the future Hall of Fame big man wrote a piece for The Players' Tribune.
In it, Gasol did not make the argument for why Hammon is qualified to coach — he wrote that it's "obvious" that she's qualified — but instead, wanted to focus on the arguments made against he and why they're absurd. Gasol addressed three things: It's ridiculous to think a woman isn't capable of coaching men, the Spurs did not hire her because they viewed it as a way to get good publicity, and it would not be awkward in the locker room if a team had a female head coach.

But when it comes to Hammon specifically, Gasol made it clear that she will be a good coach whenever the opportunity arises.
I've been in the NBA for 17 years. I've won two championships … I've played with some of the best players of this generation … and I've played under two of the sharpest minds in the history of sports, in Phil Jackson and Gregg Popovich. And I'm telling you: Becky Hammon can coach. I'm not saying she can coach pretty well. I'm not saying she can coach enough to get by. I'm not saying she can coach almost at the level of the NBA's male coaches. I'm saying: Becky Hammon can coach NBA basketball. Period.
Even if Hammon doesn't end up getting the job with the Bucks, Gasol believes it'll happen in due time. Once that happens, he knows first-hand the kind of coach she will become.