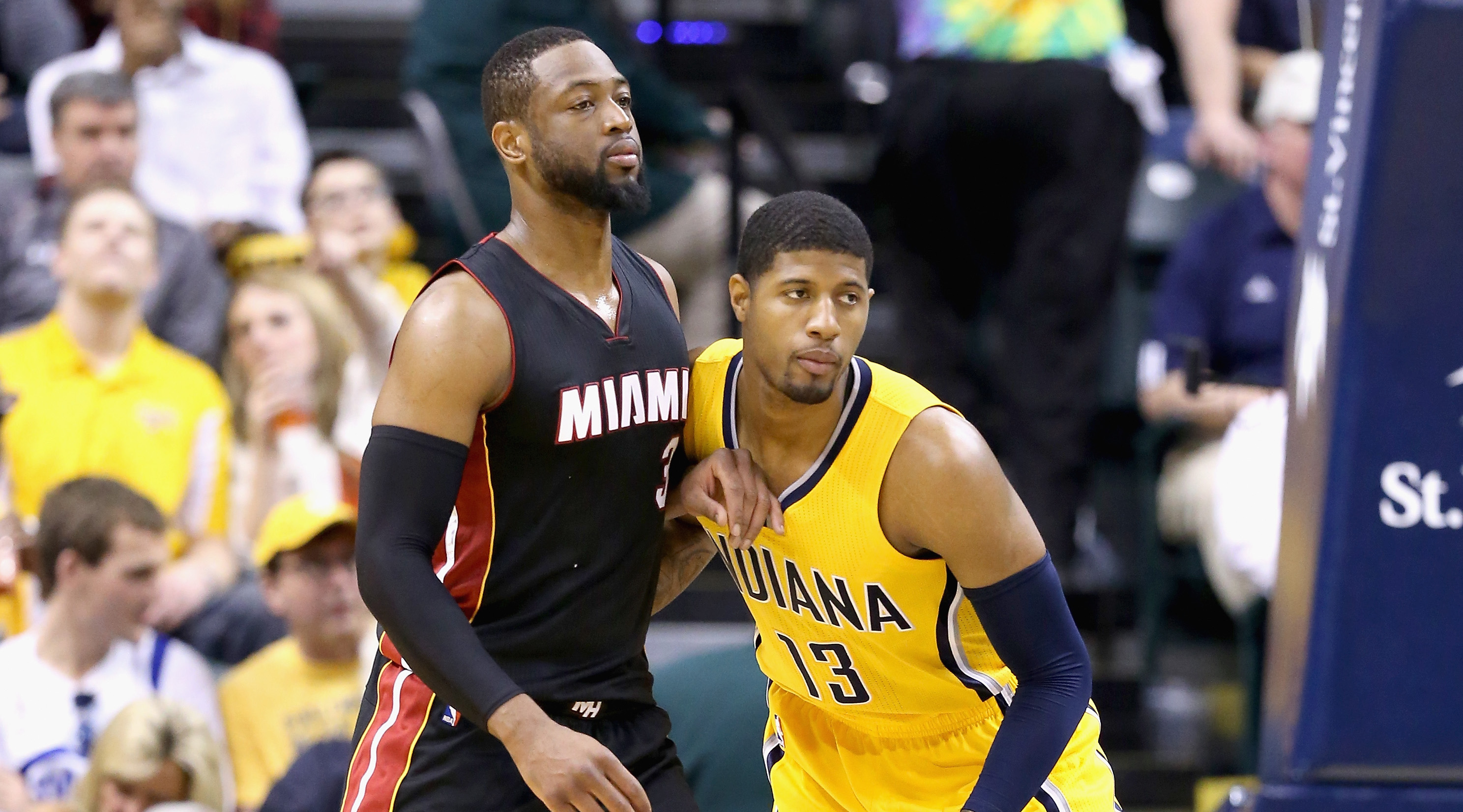 Dwyane Wade is the hottest free agent on the market after agreeing to a buyout with the Chicago Bulls on Sunday night, and the veteran shooting guard is going to have plenty of suitors trying to get him to sign for this season.
The Cleveland Cavaliers are expected to be the favorites to land Wade, with LeBron James already putting the fullcourt press on his friend to join him for at least one more year together. While LeBron and the Cavs will be tough to beat in the Wade sweepstakes, that won't stop the Thunder, Spurs, and Heat from trying to bring him in.
In Oklahoma City, they've suddenly put together something of an All-Star team after trading for Paul George and Carmelo Anthony this summer to go along with reigning MVP Russell Westbrook. Between Westbrook and George will be Andre Roberson, but they'll try to sell Wade on coming in to play in that two-guard spot. It won't just be Sam Presti pushing for Wade, as Paul George says he's already begun messaging Wade by way of every social media and messaging app there is.

I love the idea of George shooting Wade Snapchats of the three of them at media day and telling him he could be the fourth, and then texting Dwyane to tell him to check his Snaps immediately. Recruiting in the modern NBA is very different than it used to be, but it's also way more fun. For those that have complained that players are too friendly these days on the court, the constant contact they can have off of it, even when separated by thousands of miles, is part of what breeds that camaraderie. It also means when someone hits the free agent market their phone blows up with texts, DMs, and all manner of things from friends around the league trying to get them to lean one way or the other.