He's inching ever closer to the hardwood. It's been seven months since Paul George suffered a grisly broken leg last year, and he's on the precipice of a return. In episode 3 of Bleacher Report's documentary series, "The Road Back," PG-13 prepares for his return to practice. But he also travels to New York City for the All-Star Game he would have assuredly been a part of it he'd been healthy, chills out at home, and drive the quarter million dollar Spider Ferrari 458 he got right after the injury.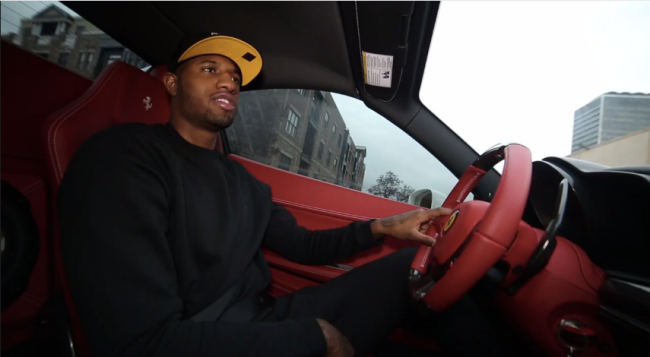 [RELATED: Paul George: The Road Back Episode 1 and Episode 2]
The Pacers have won six in a row and face the Bucks tonight in a game with a lot of playoff implications since they're sitting at the 6- and 7-seed in the East. So the team is busy with other matters besides George's possible return.
But George loves Indy, saying in Episode 3: "I love it here. People are like 'That's so clichéd,' but it's really not. It's really a beautiful city."
George's road back actually started less than a week after he got out of the hospital:
"If I'm not asleep I'm in [Indiana's practice facility]. When I first got back from the hospital, like three or four days later, we set a chair right in the middle and I was just shooting from the chair. As time went on, I started, you know, shooting with the boot on to where now, I'm shooting regular shots."
There's a reason he's working so diligently to return. "Basketball is like a craft," he muses in the third installment. "You know, some people look at it as, like, a job. It's my craft, so I just always think 'Why not try to be the best at it?'"
We agree with that last sentiment, and we can't wait until he's hooping again like the PG of old. If that means we don't get to see him until next season, or in a couple of weeks, or in the postseason, we don't care — so long as he's getting to do what he loves.