He's inching ever closer to the hardwood. It's been seven months since Paul George suffered a grisly broken leg last year, and he's on the precipice of a return. In episode 3 of Bleacher Report's documentary series, "The Road Back," PG-13 prepares for his return to practice. But he also travels to New York City for the All-Star Game he would have assuredly been a part of it he'd been healthy, chills out at home, and drive the quarter million dollar Spider Ferrari 458 he got right after the injury.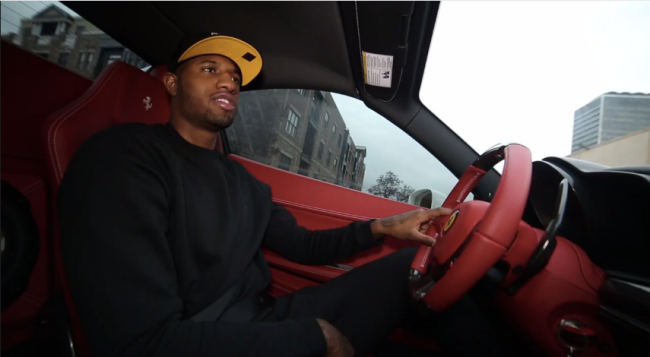 [RELATED: Paul George: The Road Back Episode 1 and Episode 2]
The Pacers have won six in a row and face the Bucks tonight in a game with a lot of playoff implications since they're sitting at the 6- and 7-seed in the East. So the team is busy with other matters besides George's possible return.
But George loves Indy, saying in Episode 3: "I love it here. People are like 'That's so clichéd,' but it's really not. It's really a beautiful city."
George's road back actually started less than a week after he got out of the hospital:
"If I'm not asleep I'm in [Indiana's practice facility]. When I first got back from the hospital, like three or four days later, we set a chair right in the middle and I was just shooting from the chair. As time went on, I started, you know, shooting with the boot on to where now, I'm shooting regular shots."