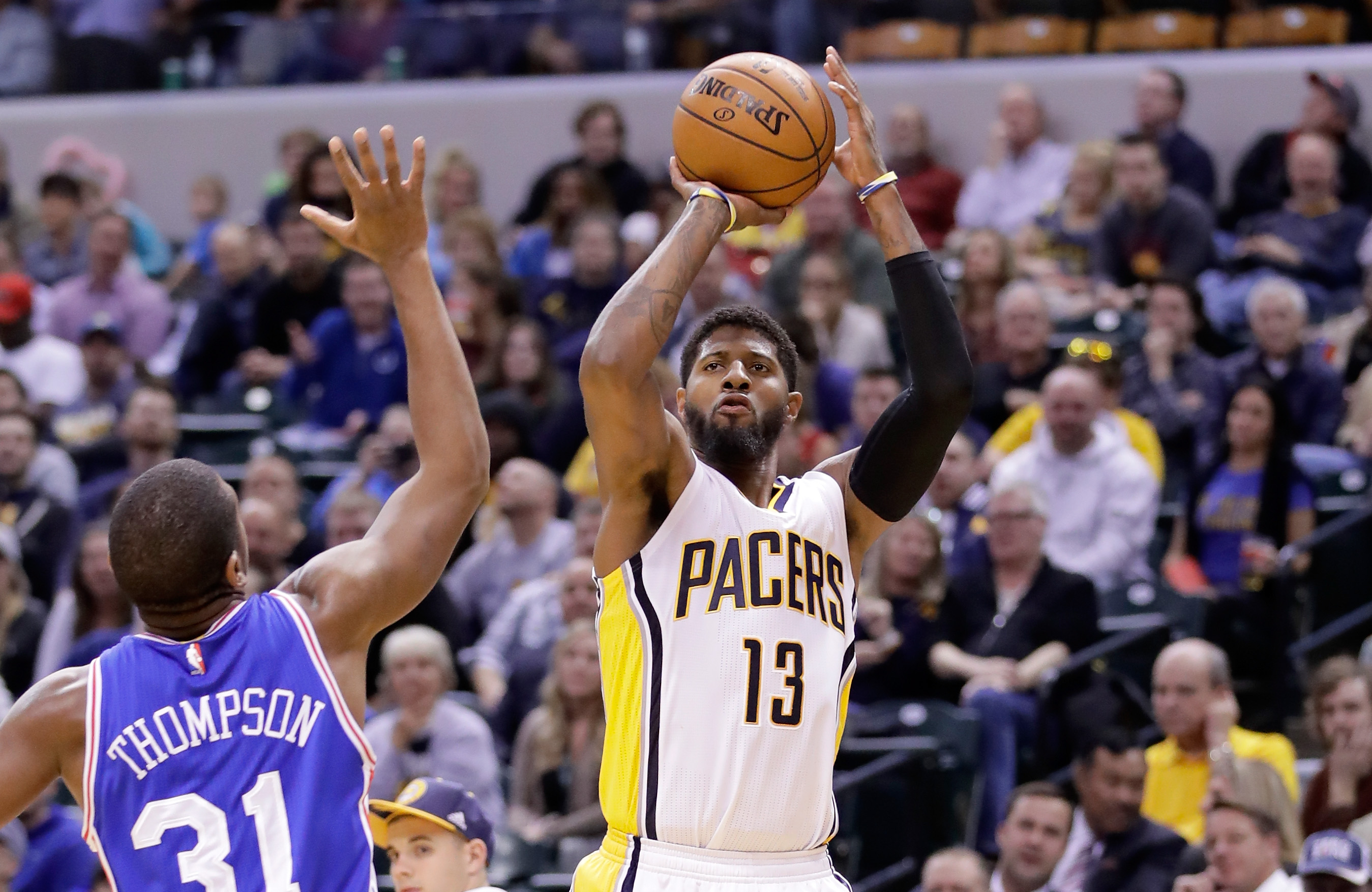 The Paul George sweepstakes have come to an end, according to Ramona Shelburne of ESPN. He's not going to Boston, Los Angeles, or Cleveland, though, as the Oklahoma City Thunder seemingly came out of nowhere to acquire the Indiana Pacers' star.
Sam Amick has the preliminary details of the deal, which will send Victor Oladipo and Domantas Sabonis to Indiana in exchange for George.

If you're thinking that doesn't seem like a lot, and that the Thunder probably needed more, you'll need to reconsider. Royce Young reports that there were no picks moved in this deal, so it's just Oladipo and Sabonis for George.
Considering how all the attention was around the Celtics or Cavaliers getting George, or the Lakers putting together a package to acquire him before he hits free agency next summer, it's legitimately stunning that George will join the Thunder. And as Zach Lowe pointed out, George is a perfect compliment to Russell Westbrook.
Of course, the looming question of this deal is what happens after the season. Reports have been out for weeks that George wants to join the Lakers when his contract is up at the end of this season, and while fellow Los Angeles native Westbrook has expressed interest in re-signing with the Thunder, he hasn't put pen to paper just yet and has a player option at the end of this season.
The good news is that a core of Westbrook, George, and Steven Adams is pretty solid, and if the Thunder can find a way to bolster the rest of their starting five and build up some bench depth that could be a really dangerous team. Next offseason will come and Oklahoma City will gauge the likelihood of keeping George then, but for now, they pulled off what may go down as the most shocking move of the offseason.