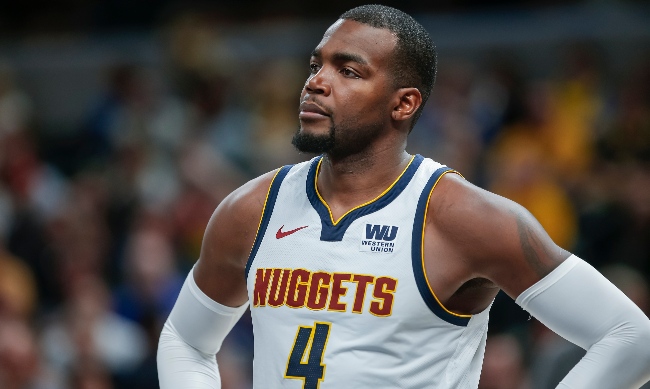 The Denver Nuggets lured Paul Millsap away from the Atlanta Hawks with a three-year, $90 million pact prior to the 2017-18 season and, while his first season in Colorado was clouded with injury concerns, the veteran big man was tremendous during the 2018-19 campaign. Millsap formed an excellent partnership with Nikola Jokic in leading the Nuggets to a fantastic season and, despite his age as a 34 year old, Millsap continues to perform at a high level.
According to a report by Adrian Wojnarowski of ESPN, he'll suit up for the Nuggets for the final year of his deal. Millsap's contract featured a $30 million team option, one that the team will reportedly pick up for 2019-20.
Wojnarowski went onto point out why despite the hefty payday for the big man, the Nuggets are in a really good spot to build on last year's 54-win season.

Millsap averaged a modest 12.6 points per game last season, which signified a nine-year low in scoring production. At this stage, Millsap isn't being deployed as a featured offensive piece but, on a more optimistic front, his efficiency saw an uptick, including a jump to 57 percent true shooting. Beyond that, Millsap does have isolation scoring ability and he allows Denver's offense to run coherently with intuitive passing and basketball IQ.
Defensively, Millsap continues to be a monstrous presence and, despite modest measurables, he makes a consistent impact. Millsap has fantastic hands to generate steals and blocks and he is something of a positional savant, always in the right place at the right time. With Jokic's well-chronicled limitations as a defender, Millsap was able to showcase his full array of talents over the last two seasons and that, combined with his fantastic reputation in the locker room, is a big reason why he is the type of player that would be in high demand across the league.
Millsap is a good player, and it was wondered if the Nuggets would decline the option with the hopes of giving him a more long-term deal. Instead, Millsap will spend at least one more season in Denver before hitting the market.