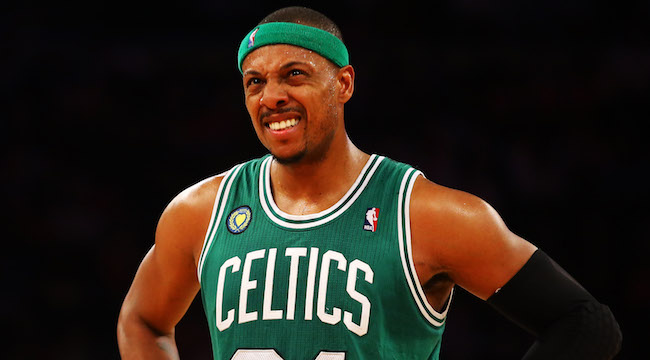 Paul Pierce spent the great majority of his soon-to-be Hall of Fame career with the Boston Celtics and it is easy to see why he would be a continued fan of the franchise. In fact, the now-retired Los Angeles Clippers forward recently stated his desire to retire as a member of the Celtics on a one-day deal and, on Tuesday evening, Pierce made it very clear where his allegiances lie.
Moments after the Celtics were the overall victors in the 2017 NBA Draft Lottery, Pierce hopped on the Twitter machine to show love and poke fun at the Brooklyn Nets.
It was, of course, the ill-fated deal that sent both Pierce and Kevin Garnett to the Nets that ultimately netted Boston the No. 1 overall pick and many more assets both in the past and future. It seems clear that Pierce is saying this partly in jest but, at the same time, his recent Area 21 appearance alongside former Celtics teammates reinforces the fact that he values his relationship with the organization.
Everyone knows that that Billy King, Mikhail Prokhorov and the Brooklyn Nets made an egregious error in paying a king's ransom in exchange for Pierce and Garnett a handful of years ago. Still, it takes on an even deeper appreciation when one of the players involved looks back with fondness in direct contrast to the team he joined as a part of the transaction.