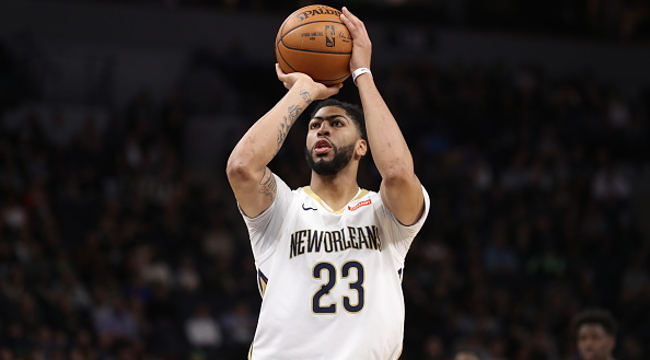 It was something of a bizarre scene at the Smoothie King Center in New Orleans on Wednesday night for the Pelicans' home game against the Pacers. Prior to tip-off, arena officials announced that the start time would be delayed due to a leaky roof that was dripping moisture onto the court.
Arena personnel tried to mop up the court and even dispatched a team to the rafters to set up a tarp to try and catch the water that was leaking into the building. Sadly for them, their efforts were to no avail.
After a lengthy delay, the organization announced via its Twitter account that the NBA decided the game would be postponed until a later date and that fans would be given refunds on their tickets.
Pelicans GM Dell Demps came out and addressed the media after the decision was announced, saying that it ultimately came down to player safety. There's been no additional word about when the game might be rescheduled.
It was certainly a disappointment to the fans, as well as the players who were eager to compete, but that didn't stop everyone involved from having a little fun while they were waiting around to find out whether the game was still on.