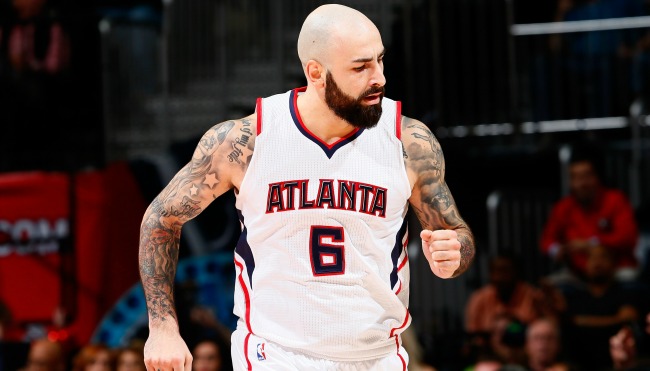 Back in October, Atlanta Hawks' guard Thabo Sefolosha was found not guilty of all charges stemming from an altercation with the NYPD outside of a nightclub in April of 2015. The incident had left him with a broken leg, costing the Hawks a valuable perimeter defender when they eventually met Cleveland in the Conference Finals. Sefolosha's decision to fight the charges in court meant risking jail time, but he did not accept a plea deal and was able to convince a jury that the NYPD was provoked into an altercation.
Sefolosha's innocence was the first step, but considering the fact that the mistreatment by the police left him with a broken leg, he was completely justified in pursuing legal action of his own against the New York Police Department.
However, Sefolosha was not the only player involved in the incident. Also on the scene was former Hawks big man and current member of Turkish club Fenerbahçe, Pero Antic. Antic was also arrested in the moments after the stabbing of fellow NBA player Chris Copeland, and he was charged with disorderly conduct, obstructing governmental administration, and second-degree harassment. All charges against Antic were dropped in September.
Although Antic didn't suffer a major injury like Sefolosha did, according to reports, he is still suing the police department alongside his former teammate, seeking as much as $25 million in damages. Included in Antic's claim against the NYPD are complaints of unlawful imprisonment, assault, battery, negligence, civil rights violations, and malicious prosecution.
In a statement to ESPN, Antic's lawyer, Alex Spiro, said, "The NYPD has all but conceded that they falsely and improperly arrested Pero Antic. They will now be held responsible."
Sefolosha is expected to officially file his own lawsuit against the NYPD and other city agencies later this week.
(Via ESPN)