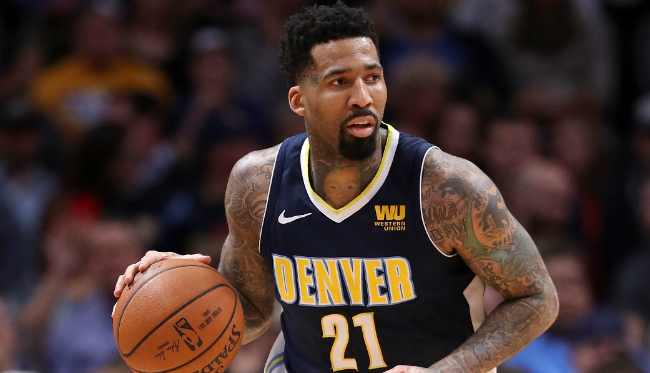 The Philadelphia 76ers were a team everyone was watching during the 2018 postseason, as the team is coming off of a 52-win regular season and has a pair of young superstars in Joel Embiid and Ben Simmons. With the space to add one max contract in free agency, Philadelphia was linked to just about every big name on the market.
But after striking out on LeBron James and not getting much of a chance to pursue Paul George, the Sixers were left standing there with some serious cap space and not too much to show for it. In response, the team decided to go in a different route: Help a team that needs cap space by taking on an expiring contract.
The team in question is the Denver Nuggets, which will send veteran wing Wilson Chandler and a pick to the Sixers. The news of the trade was first reported by Shams Charania of Yahoo Sports, while Adrian Wojnarowski of ESPN and Jake Fischer of Sports Illustrated added in specifics.

As for whether this is the precursor to another move, David Aldridge of NBA.com says that isn't expected to be the case.
It's a smart move by both sides — Denver gets the room to sign Barton to the $50 million deal he agreed to at the start of free agency and lowers their tax bill significantly, while the Sixers get a pick back along with a veteran player to bolster their depth on the wing. Plus Chandler's $12.8 million deal expires at the end of the 2018-19 campaign, which gives Philadelphia the flexibility (should they choose not to keep him) to be a major player in free agency next summer, too.