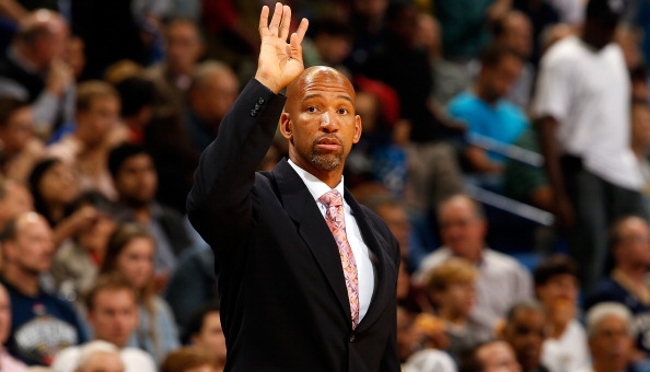 Ever since the Phoenix Suns made the decision to fire head coach Igor Kokoskov following one season at the helm, the name that has popped up most frequently in connection to the job has been Philadelphia 76ers assistant coach Monty Williams. According to a new report, that scenario could end up happening sometime soon … if, of course, Williams wants it to happen.
According to Marc Stein of the New York Times, there is momentum behind Williams getting the job, although there's no word on when a decision could happen.
There is a reason for that, though. Stein brings word that Williams is in a position where he can choose which job he would want, so he doesn't necessarily have to accept an offer from Phoenix, as there would presumably be more opportunities to get back into the head coaching game.

Williams' name has appeared a few times in coaching searches this offseason. Most notably, Williams has received multiple interviews with the Los Angeles Lakers for their head coaching vacancy. Regardless of when it happens, Williams returning to the bench seems like a foregone conclusion — it would mark his second head coaching gig, with his first come from 2010-15, when he led the New Orleans Pelicans to a 173-221 record and a pair of playoff berths.