Rashad McCants was once chosen 14th overall in the 2005 NBA draft. After stops in Sacramento, Minnesota, the D-League, and overseas, McCants is taking on a new challenge. And that challenge is 3-on-3 basketball.
Picked first overall in the inaugural BIG3 draft, McCants is looking forward to seeing the fruits of his hard work come to reality.
"It's a resurrection for me as a player and as a person," McCants tells DIME. "It is something that I am just extremely grateful and excited for. I want to wake everybody up and help them remember who I was as a player."
McCants, an explosive offensive player, and an incredibly gifted shooter could pose a lot of problems for defenders in the Big3. In 2007, the sharpshooter out of North Carolina averaged 14.9 points on over 40 percent from behind the arc while he was with the Timberwolves.
While his NBA career might've been short lived, it may be part of the reason McCants was picked number one in the Big3 draft. The new league – which has famously been started by Ice Cube – has picked up a ton of big name players while seemingly leaving some notable players off the rosters due to the competition.
With guys like Steve Francis not drafted, it sent a message that the league wasn't about celebrities or namesake but more about creating the best team you could. Even so, McCants certainly wasn't surprised about being the number one pick.

"I wasn't surprised that I was picked number one," McCants says. "I knew the situation and I knew how big this could be for my career moving forward. So I worked extremely hard to make sure I was in the best shape I could be."
Aside from working out and trying to prepare for the BIG3, McCants is now really involved with the community and trying to help in every way he can. He's established a new foundation which is called the 'Heroes Foundation.' It aims to give financial support to up-and-coming artists, athletes, writers, and producers the accessibility to be seen, heard, and appreciated.
"We live in a world of entertainment," McCants said. "So the world where we can help and support aspiring youth to reach their goals is something I'm very passionate about."
Known for his giving back to the community, McCants has been known to give game paychecks back to charities, attend numerous fundraisers, and spend time with kids in need. But along with his own philanthropic duties, he also thinks the brands that are individualizing themselves like LaVar Ball's Big Baller Brand are good for the business.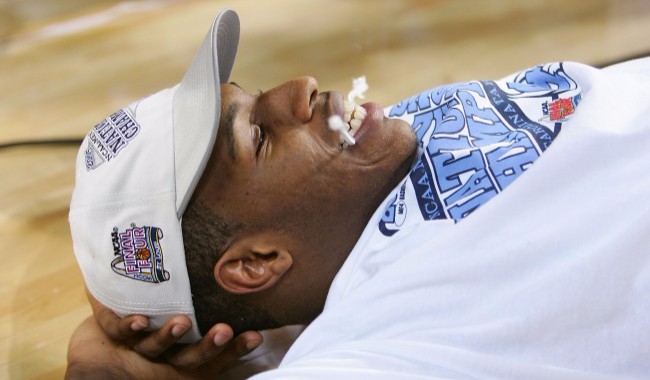 "I would like to congratulate Mr. Ball on creating an independent sneaker," McCants says. "It goes a long way because of what I do with my foundation. I believe the Big Baller Brand has a vision and just like what Marbury did in China, the family is creating their own brand. I just think it's a step forward in entrepreneurship and everyone should support it. Regardless of the negative or positive feedback alike, it's something that's never been done before and it's something that's been very needed in order to open up the market has needed. That takes bold people, people who are willing to step out of the shell and challenge the status quo."
McCants has had many different stops along his journey but he thinks the BIG3 league can be something entirely different. Not only does he expect hard-nosed, competitive half-court basketball. He also plans on winning the league outright.
"I expect it to be very entertaining," McCants said. "I expect high intense, competitive games and I just think we're going to shock the fans. I also expect our team to win it all."
Going into a new team, new league, and new game, McCants seems as ready as ever to compete in one of the most exciting developments in basketball since the slam dunk was invented. Being the number one overall pick is a testament to his work ethic and talent level amongst many former NBA greats. All that's left is to prove he's ready for a resurgence.