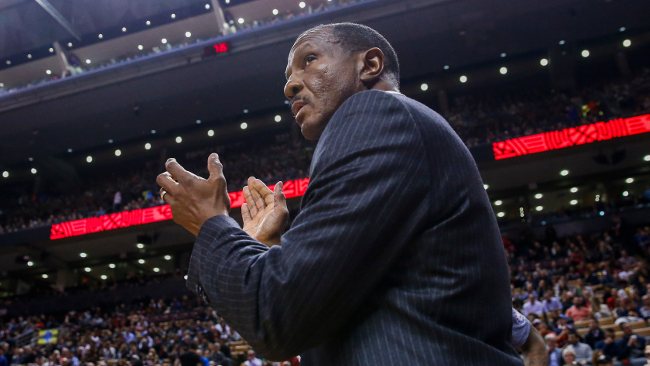 The Detroit Pistons turned to the unlikeliest of heroes on Wednesday to cap off a gritty showdown with the Raptors in Toronto. After a botched alley-oop attempt on the previous play, it was Reggie Bullock who ended up sinking the game-winner for Detroit to give his team a 106-104 road win.
It was an emotional win for Pistons coach Dwane Casey, who made his first return to Toronto after being dismissed by the organization over the summer.

The Raptors have been one of the league's hottest teams to start the season, racking up a 12-3 record heading into Wednesday's night's home stand against Detroit under new head coach Nick Nurse and the return to superstar form of Kawhi Leonard, who they acquired in exchange for DeMar DeRozan in the offseason.
But Toronto blew a 20-point lead in the second half of this contest and couldn't get a stop on the final possession to secure the victory. Bullock isn't known for his scoring prowess, but he found himself open under the basket on the final play and was able to get a fairly easy bucket as the clock expired.
He finished with five points for the game and was just 2-of-9 from the field overall, including 1-of-7 from behind the arc. But none of that mattered as he was able to come up with the shot of the night to sink Casey's former team.