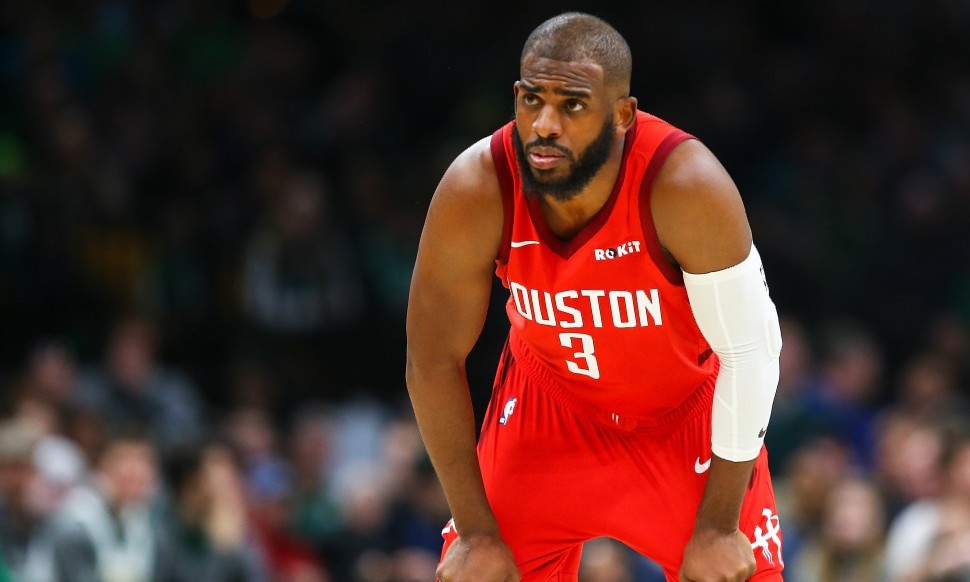 From the moment the trade occurred that sent Russell Westbrook to the Houston Rockets, the expectation was that the main player the Oklahoma City Thunder acquired, Chris Paul, would be on the way out. With the belief that the Thunder were on the verge of a rebuild, it didn't make all that much sense for Paul, who is starved for a championship, to stick around.
But according to a new report by Adrian Wojnarowski of ESPN, that may not end up being the case. Following a canvassing of the league in an attempt to find Paul a new destination, Woj brings word that the thought in Oklahoma City is that Paul might begin the season with the team.
Part of the issue, as Wojnarowski laid out, is that teams just aren't really in a position — whether it is financially or due to the construction of their roster — to move for Paul.

Part of the Thunder's approach to all of this is that it may be smart to wait until Dec. 15, when players who signed deals this offseason are eligible to be traded. But regardless, Oklahoma City does not view Paul as a player who needs to be offloaded right away, especially if it costs them something from their war chest of assets.
For now, Oklahoma City doesn't feel a need to surrender draft compensation to unload Paul's contract, sources said. They want to be competitive and believe that Paul can serve as a mentor to Gilgeous-Alexander, a second-year guard who's considered the franchise's future playmaker.
With a buyout ostensibly unlikely due to the amount of money Paul is owed and the apparent reservations teams have about getting him on board, it makes all the sense in the world that the Thunder would want to keep him. And seeing as how Oklahoma City has a pretty good four-man group with Paul alongside Shai Gilgeous-Alexander, Danilo Gallinari, and Steven Adams, perhaps the team will be more competitive this year than originally anticipated.