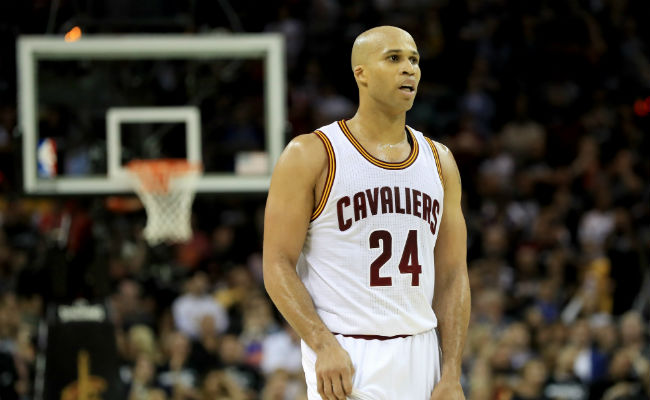 A well-traveled NBA career has come to an end, as Richard Jefferson announced his retirement on Saturday. Jefferson made the announcement on his Instagram account in a post where he also paid tribute to his father, Big Rich, who passed away earlier this month. The post included a video of his father following a family barbecue.
Jefferson played 17 years during his NBA tenure. He was drafted 13th overall in the 2001 NBA Draft by the New Jersey Nets and spent seven years with the franchise — including back-to-back appearances in the NBA Finals during his rookie and sophomore campaigns — averaging 17.4 points and 5.4 rebounds per game.
From there, Jefferson became a bit of a journeyman, spending the final decade of his career bouncing around from team to team. He suited up for the Milwaukee Bucks, San Antonio Spurs, Golden State Warriors, Utah Jazz, Dallas Mavericks, Cleveland Cavaliers, and Denver Nuggets, with his longest stint being the two and a half years he spent as a Spur.

Jefferson's career rarely reached the individual heights that he achieved in New Jersey, but in 2016, the veteran forward played a surprisingly big role for the Cavaliers squad that won a championship. After playing 17.9 minutes per game with Cleveland during the regular season with five starts, Jefferson played 24 minutes per game and racked up two starts in the seven-game win over the Warriors.
He's made his mark on the basketball world off the court as well, as his Road Trippin' podcast with former Cavs teammate Channing Frye is a popular look at the lives of NBA players.