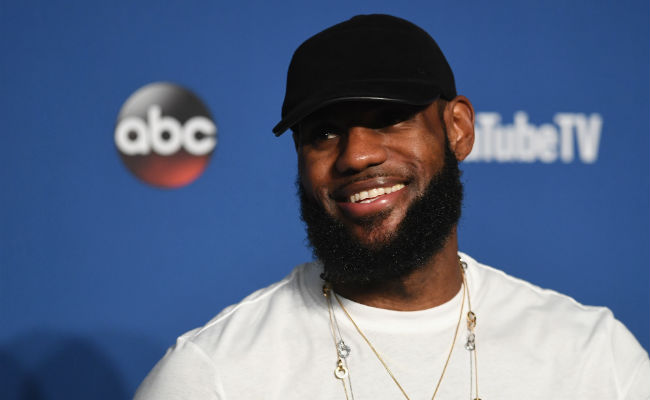 The Los Angeles Lakers' free agent moves this offseason have been something else. Beyond bringing in LeBron James, Magic Johnson and Rob Pelinka decided to sign four veterans — Kentavious Caldwell-Pope, JaVale McGee, Rajon Rondo, and Lance Stephenson — to one-year deals, all of whom (except for Caldwell-Pope for his shooting) aren't conventional fits alongside James.
The thing that made all of these signings more understandable was that all of them received one-year deals, and with James not pressing the team to create a title contender immediately, this gives James a year to settle into his new team. Plus with the Lakers striking out on Paul George and, if they're lucky, Kawhi Leonard coming next summer, slow playing the James era makes sense with the lack of stars on the market this summer.
On Wednesday, Pelinka confirmed that this was indeed the team's thought process. The Lakers general manager explained that signing veterans to short-term deals gave the team flexibility to make a big move next summer.

Next offseason, Los Angeles will have plenty of cap room to play with assuming all of their one-year deal guys leave and all of their team options on young players (assuming they're not traded) get picked up. That number will climb even higher if the team can somehow find a way to dump the $18.8 million Luol Deng is slated to make in 2019-20.
Add in that next summer's free agent class has a few stars hitting the market — beyond Leonard, guys like Kevin Durant, Jimmy Butler, Klay Thompson, and Kyrie Irving could all become free agents — and Los Angeles setting its sights on 2019 might be the right move. Of course, the issue is that the Lakers have been setting their sights on "next year" for some time now, and while that strategy hasn't exactly worked, maybe that will change now that James is in town.