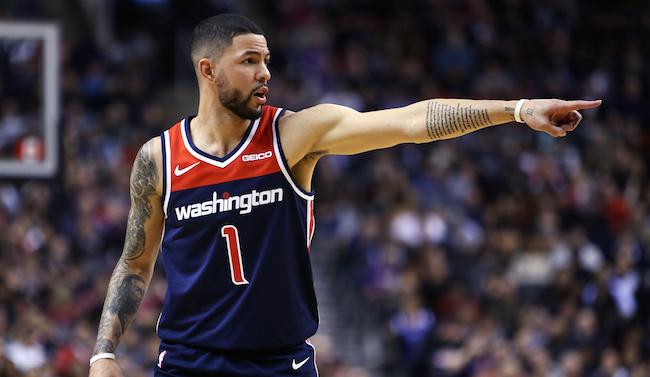 Austin Rivers has done a lot of traveling this season. After spending a large portion of his career in Los Angeles, he was traded to the Wizards over the offseason. He was then traded to the Suns but immediately was waived. Rivers is a combo guard that can run an offense if it's required of him, but he's at his best attacking with the ball in his hands. So the best location for him is where someone else will be handling the ball next to him.
Somewhere like the Rockets with James Harden. According to Jonathan Feigen of the Houston Chronicle, Rivers will sign with the Rockets. Adrian Wojnarowski of ESPN later reported that Rivers expected role is to take some of the minutes from the ailing Chris Paul. The Rockets are currently without Paul while he recovers from a hamstring injury.

This could actually work out really well for the Rockets. Harden is going to take on most of the responsibility as far as running the offense goes, but Rivers can handle those duties when Harden sits or apply pressure on the defense when he's sharing the floor with Harden. Despite his reputation, Rivers is a solid player that will fit well into a bench role once Paul returns from injury. He attacks well with the ball in his hands and is solid on defense. He won't lock anybody down, but he isn't tanking an entire defense on his own.
This also will not be the first time that Rivers has played with Paul. The two worked together in Los Angeles for the Clippers so Paul should have a solid understanding of what Rivers can and can't do. As long as the two have no bad blood left over then this could be a pairing that works well for everybody involved.