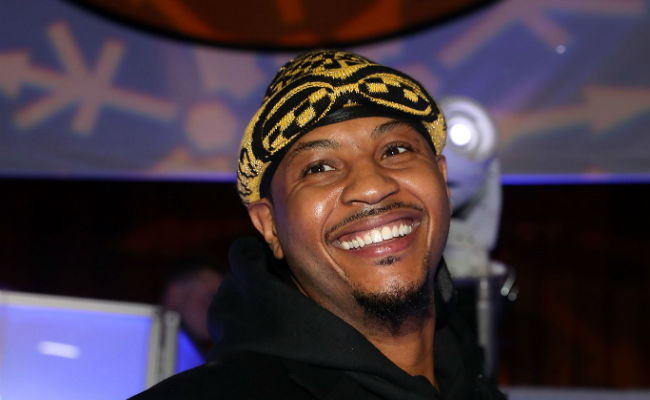 Carmelo Anthony's time in Houston with the Rockets was short and unproductive and now it's officially come to a close. The veteran guard was traded to the Chicago Bulls on Monday, bringing to a close another failed chapter in the later stages of the superstar's NBA career.
ESPN's Adrian Wojnarowski reported the deal on Monday evening, shortly before the deadline the Rockets had to move Anthony off their roster for good in an effort to bring in Kenneth Faried.
Unfortunately the deal won't be done before they needed it done to get Faried on the roster for their game on Monday night, so they still had to waive James Nunnally for a roster spot, with the expectation they'll try to re-sign him once the Melo trade goes through.
Those that initially thought Anthony would join a chaotic season for the Bulls, currently with Jim Boylen in charge, will not get their wish. Anthony will not be staying in Chicago long, as this is expected to be a trade and waive situation for the Bulls to put Anthony on the free agent market where he can pick his next destination — possibly the Lakers to play with his buddy LeBron James.
This will be, technically, the fourth team Anthony has been on this year — he even got a jersey from the Atlanta Hawks for being part of another trade and waive. The Hawks, meanwhile, who could be the big winners in this deal come summertime.

But as Woj pointed out, he may live in a similar limbo with the Bulls for a bit.
Still, it's expected Anthony will make it lucky team number five shortly as he attempts to become the first player to travel the entire NBA in one season.