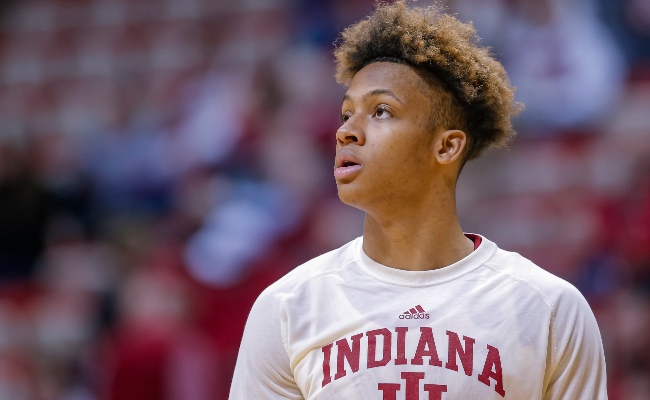 Indiana might have been the most fascinating team on the 2019 NCAA Tournament bubble. The Hoosiers had a laundry list of great wins — including a pair of victories over Big Ten Tournament champion Michigan State — but sat at an underwhelming 17-15. Ultimately, the committee left Archie Miller's squad out, and instead, Indiana will compete in the NIT.
The Hoosiers enter as a 1-seed and will kick off competition against St. Francis (PA) on Tuesday night in Bloomington. As we learned before the tip, Indiana will do this without the team's best player, as Romeo Langford will not suit up to take on the Red Flash.

Langford has been dealing with back soreness in recent days, which explains his absence on the injury list. Of course, the former five-star wing has aspirations of getting selected of being drafted in the lottery during the 2019 NBA Draft, and between the bad back and the fact that playing in an opening round NIT game won't help his professional stock at all, there's no point in him suiting up on Tuesday. Some will, assuredly, argue that this also means he shouldn't play at all during the NIT, but we'll be sure to monitor his status in the Tournament going forward.
Langford averaged a team-high 16.5 points during what is presumed to be his only season in college on 44.8 percent shooting from the field and 27.2 percent shooting from three.