Rondae Hollis-Jefferson is a power forward built for a bygone era. In the '80s and '90s, and even stretching into the early-00s, teams consistently employed multiple non-shooting big men, as the league hadn't evolved to understand the relative value of the three-point shot and the spacing four shooters provided. Had he come along in 1995 instead of 2015, Hollis-Jefferson's game would draw comparisons all over the league. Now, players of his ilk are so few and far between — he's a bit of a unicorn in his own right, though not necessarily the type of unicorn for which teams are constantly looking.
Hollis-Jefferson's profile as a modern power forward is tenuous at best, especially on the offensive end — he's a non-threat from beyond the three-point line and doesn't offset that with immense vertical gravity and ability to finish around the basket. He takes almost as many shots from mid-range as he does at the rim, and while he's improved his field goal percentage in both areas, that shot profile doesn't bode well for an efficient offensive player. He's not tall enough nor strong enough to be a relentless force on the offensive glass, further limiting his offensive toolbox.
Where Hollis-Jefferson does shine is when he has the ball in his hands and can go to work against his fellow big men. Few power forwards and centers can match his lateral athleticism, which helps him create space and get off those mid-range shots. More than 30 percent of his offensive possessions have come in isolation and post-up opportunities, and he and the Nets are relatively efficient on both. Contrary to the stereotype of a high-usage scorer, Hollis-Jefferson is a good passer and consistently finds his teammates for open shots, both at the three-point line and on cuts to the basket when the defense is drawn toward him.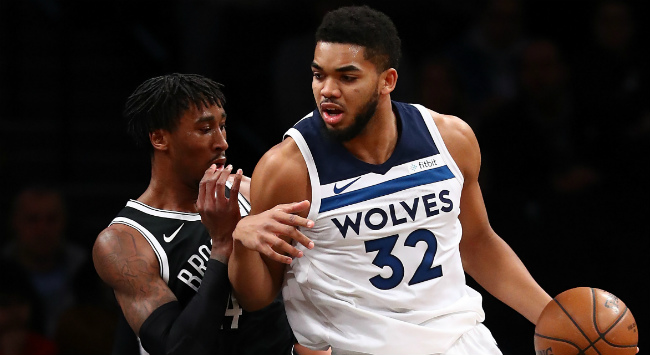 This helps the Nets' overall efficiency on his possessions — with his scoring and passing prowess, Brooklyn scored 97.9 points per 100 possessions on his isolations and post-ups, a mark that would put them seventh in the league in overall offense. There's very little modern about his game, but Hollis-Jefferson was relatively effective in half-court offense for the Nets in 2017-18 and should only get better as the team around him improves.
Defensively, his profile is almost the exact opposite. Hollis-Jefferson is picture-perfect for the modern NBA on that side of the floor, where he can switch onto and stick with just about anybody in the league on the perimeter, an absolutely necessary skill for a power forward in today's NBA. There are still kinks to work out with his perimeter game defensively, but he provides a ton of value as a strong switch candidate for the Nets, who can take advantage of his skills in this area with their pair of tall, long point guards in D'Angelo Russell and Spencer Dinwiddie, though Russell's effort level across the board defensively will have to improve dramatically before Brooklyn sees any real improvement with him on the floor.
Given his unique offensive game, it might make sense for the Nets to play him at the center position, which would give him a fourth shooter to space the floor around his herky-jerky isolation game. While Brooklyn is better offensively with him at center than power forward, the defense struggles. He played roughly eight percent of his minutes at center last year, per Cleaning the Glass, and the Nets couldn't stop anybody the entire time — they gave up a ghastly 119.7 points per 100 possessions in roughly 150 minutes of Kenny Atkinson's lineup experimentation.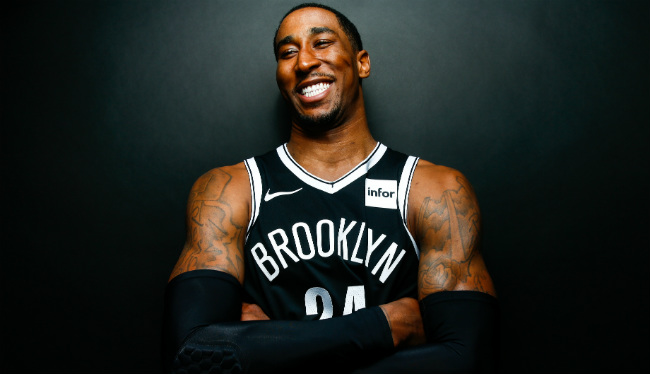 Over the course of a full season, that 119.7 mark would be nearly seven points worse than the worst defense in the league last season; for the sake of comparison seven points better than dead last would be enough to vault a team into the top-10. Whatever comparison you'd like to make, the Nets were downright awful on the defensive end with Hollis-Jefferson playing center last season, which isn't to say he's a bad defender, the team could just use his defensive abilities elsewhere.
A one-of-a-kind player, especially in the modern era, Hollis-Jefferson has some very distinct strengths and weaknesses that make building a team around him difficult. Offensively, he's best with shooters and cutters around him, so as to take advantage of his scoring and passing while mitigating his lack of outside shooting. Defensively, he has to be paired with an interior presence, somebody who can take the rim protection duties out of his hands.
There are very few true centers who fit that three-and-D mold, though the list is growing every year as guys expand their games and young players enter the league. Jarrett Allen, likely the Nets starting center for the foreseeable future, fits the bill defensively, but doesn't have the perimeter game offensively to match well with Hollis-Jefferson. However, given Allen's ability to cut without the ball and duck in for offensive rebounds, he and Hollis-Jefferson are able to make it work offensively and maintain an average defense on the other end, which is a big win for a Nets team that has rarely been at an average level in anything over the last few years.