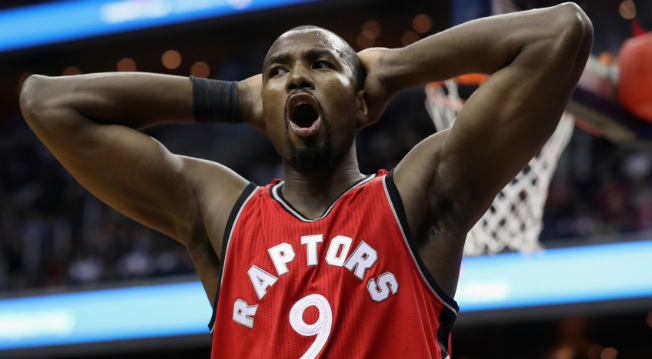 The Toronto Raptors will be without a key piece for over a week after Serge Ibaka got into a fight on Monday night in Cleveland with Marquese Chriss.
The Raptors big man snapped after Chriss stood over him and said something to him that set Ibaka off, as he choked Chriss into the stanchion and sparked a brief but heated fight that included both players throwing punches. Given that Ibaka is a repeat offender, the guess from many was he'd face a three to five game suspension for instigating the fight, and on Tuesday the league settled on the lesser end of that window, with Chriss getting one game for throwing a punch.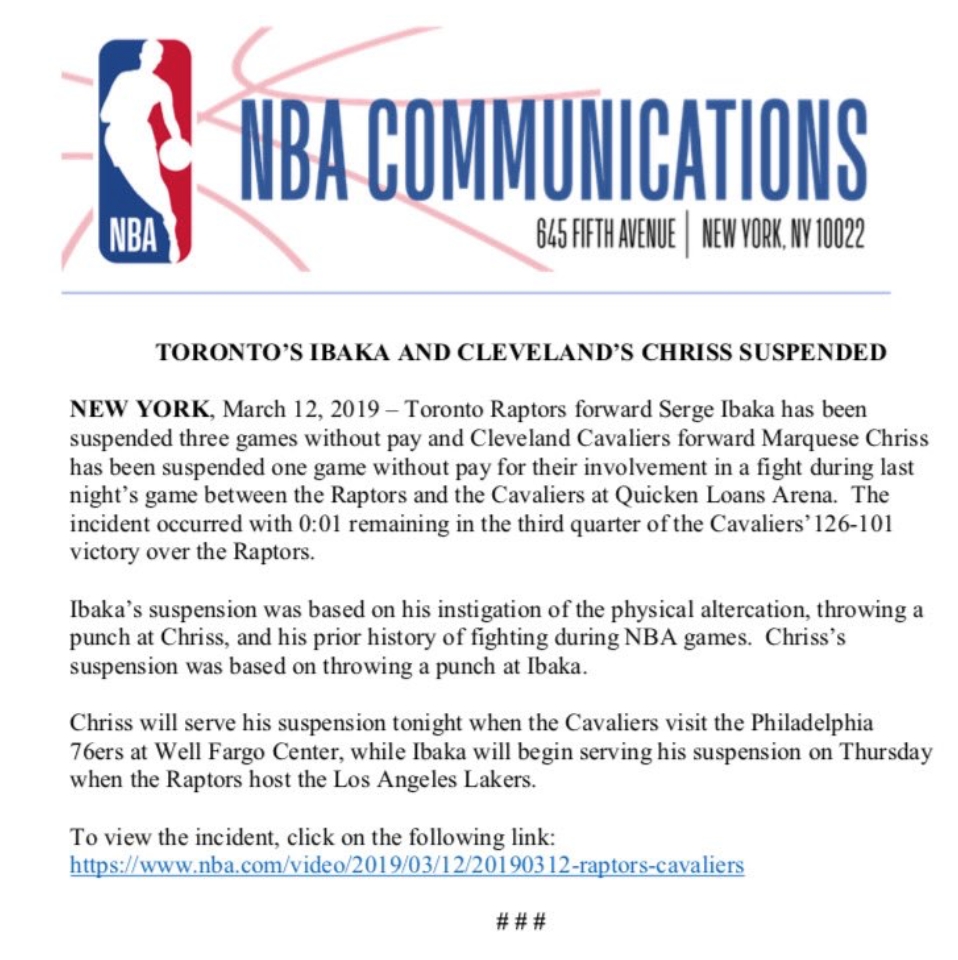 That lighter sentencing is good news for Toronto, as Ibaka will only miss games against the Lakers, Pistons, and Knicks, all of which should be winnable without him, with Detroit as the biggest obstacle. That means Ibaka will return in time for a big cross-conference back-to-back with the Thunder, as they play both at home and in OKC next weekend.
With the Raptors still fighting for the top seed in the East, 2.5 games behind Milwaukee, they will need Ibaka in big games down the stretch and should be able to weather the storm without him — although one would've thought that would've been the case in Cleveland.