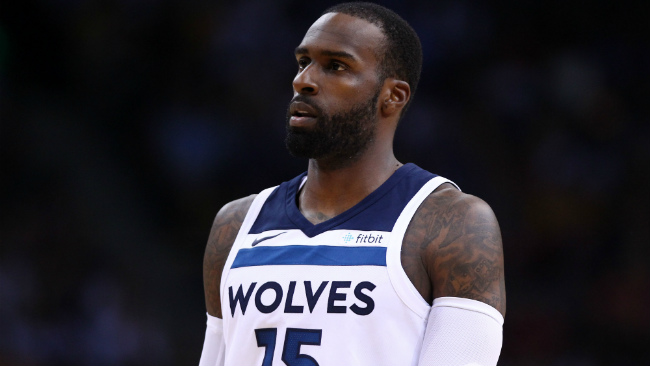 It's been a great year in Minnesota, as the Timberwolves look like they're going to snap their playoff drought that extends back to the 2003-04 season. Tom Thibodeau's squad currently sits at 33-22 on the season, good for fourth place in the Western Conference, and with a cushion between themselves and the nine seed, it would be kind of stunning for Minnesota not to make the postseason.
But not all is well in the Land of 10,000 Lakes, namely when it comes to the morale of one player: Shabazz Muhammad. According to Adrian Wojnarowski of ESPN, Muhammad wants out of Minnesota, and has requested that the team either trades him before the Feb. 8 deadline or lets him hit waivers.
Out of the rotation and clearly out of Minnesota Timberwolves president and coach Tom Thibodeau's plans, guard Shabazz Muhammad has requested to the franchise that it move or waive him prior to Thursday's NBA trade deadline, league sources told ESPN.
Muhammad has spent his entire NBA career in Minnesota, and re-signed with the franchise this past offseason on a one-year deal worth $1.6 million. The downside to that deal has been that Muhammad — who Wojnarowski said hoped for a "substantial bench role" in 2017-18 — has hardly played this year, averaging 9.6 minutes a night and appearing in 31 games this season.
The good news for Muhammad is he's only 25 and is on a really cheap contract, so he's the kind of low-risk player that most teams can justify taking a flier on if they need some help on the perimeter.