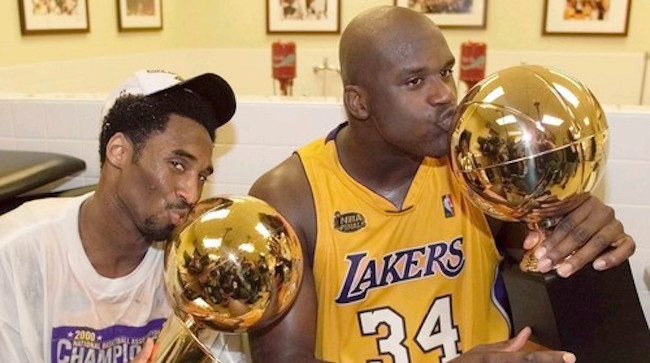 The year 2019 is so odd that it makes sense it gave us an apparent minor flare up in the long-dormant rivalry between for Los Angeles Lakers teammates Kobe Bryant and Shaquille O'Neal. It all stems from a sit down that Bryant did with Valuetainment in which the Laker legend told the story of a fist fight between the two.
The clip starts with Bryant claiming that if O'Neal had his work ethic, he'd have gone down as the greatest basketball player of all time.
Kobe claims that Shaq "would be the first to tell you that," but it appeared that the big man had some reservations with this assessment of his game. He popped up in the comments section of the above video and seemed, understandably, quite upset at what Bryant had to say.

Things have been quite rosy between the two in recent years, so understandably, Shaq calling out Kobe like this turned some heads. But in the aftermath of this bubbling up, Bryant took to Twitter to proclaim that O'Neal was the most dominant player to ever take the floor and stress that there's no beef between the two.
Shaq had yet to respond to this, but this seems like a whole lot of nothing. As we all know, previous chapters of this beef tell us this is nothing until the big man drops a diss track, so as long as that doesn't happen, it's water under the bridge.