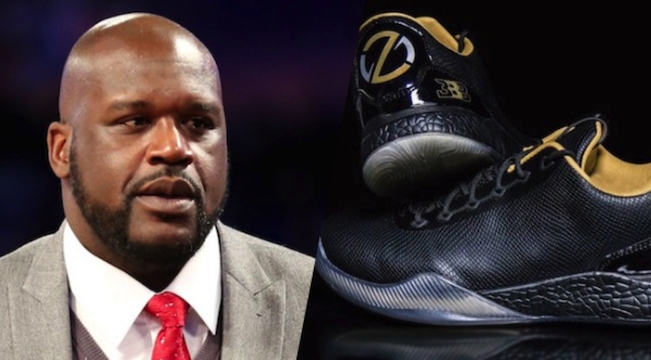 The big basketball news story of the day wasn't anything to do with the NBA playoffs, but instead was the launch of Big Baller Brand's first signature shoe for Lonzo Ball, the ZO2. The Balls went ahead with their plans to make their own shoe after being passed on by Nike, adidas, Under Armour, and the rest of the major shoe companies, and the result is a perfectly good looking shoe that costs an outrageous amount of money.
The ZO2 Prime will cost $495 ($695 if you wear a size 14 or above) and there's also an autographed edition for sale for $995. It's a ridiculous price point for a basketball shoe, considering most signature shoes top out at $200, and that's for established stars like LeBron James, Kobe Bryant, and Kevin Durant. Most first signature shoes launch at about $100 to $120, with few ever going above $150. This is a huge jump from that by Big Baller Brand, and they were laughed at and mocked by much of the internet for how much their shoe will cost.
Some found it less funny than others, including Shaq, who came at LaVar Ball on Twitter, telling him that "real big ballers don't over charge kids for shoes."

Shaq's shoe brand — Shaq Shoes — sell for $16 at Walmart, as he looks to provide a cheaper alternative for kids that want basketball shoes to the Nikes, Jordans, adidas, and the rest. Big Baller Brand has gone to the other extreme of the shoe spectrum, looking to attract the high end fashion market. Now, Shaq's point is valid and there's something to be said about trying to offer affordable shoe options to kids that otherwise can't afford top of the line signature shoes.
That's not something everyone that comes into the league should be asked to do. That said, almost $500 for a pair of basketball shoes seems downright ridiculous. We'll have to wait and see how the shoes sell on the market — they are available for pre-order to be sent out in late November — and a lot of the probably rides on Lonzo's performance as an NBA player. All of this, the entire conversation about the shoes and their cost, is exactly what LaVar wanted though. He's a master craftsman when it comes to getting publicity, and I'm certain that he'll be thrilled to continue this conversation with Shaq involved now.