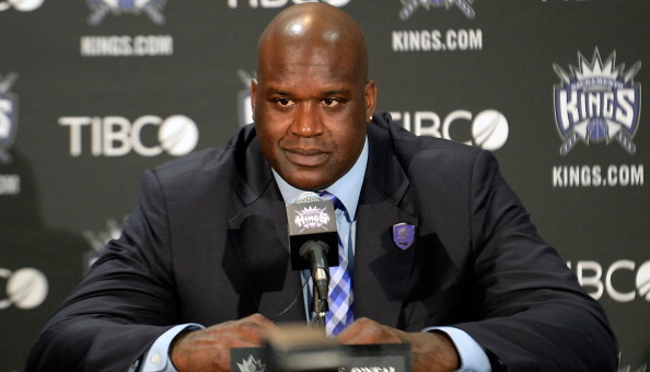 The Inside The NBA crew has had college football fever this year. While Ernie Johnson is caught up in it the most — he's a graduate of the University of Georgia and his Bulldogs will compete for a national title on Monday — the entire cast of characters has had fun with the sport this season.
That was especially true on Thursday night during halftime of the Western Conference showdown between the Golden State Warriors and the Houston Rockets. Former Florida quarterback Tim Tebow was on set, and two members of the crew decided to play a little football.
What happened next involved Shaquille O'Neal running into Charles Barkley, who tried to tackle him, but failed because Shaq is one of the biggest people on earth. Instead, Shaq busted out the truck stick and hurt Barkley's shoulder.

Here it is in slow motion from the side angle. Look at how far Barkley goes flying!
Barkley is a big dude, but tackling Shaq has to be one of the hardest things on earth. As for Shaq, those appear to be rough fundamentals — Tebow stuck the ball right in his gut, but he didn't look like he secured it there as he moved towards contact, instead deciding to loosely hold it in his left arm.
Ultimately it didn't matter because he managed to get those final yards via brute force, but still, you gotta have better fundamentals than that if you wanna make it in the NFL. And if you're Barkley, well, put some ice on the sore shoulder, pal.