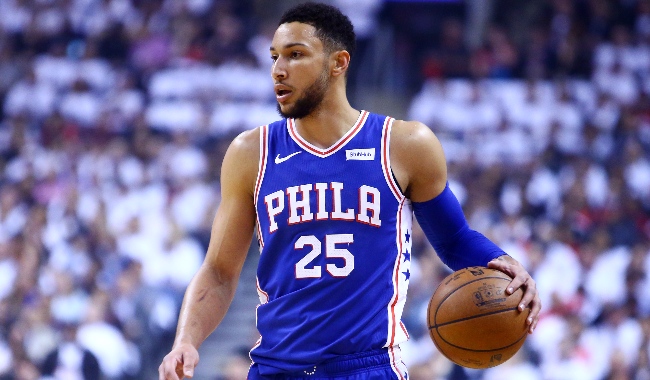 The Philadelphia 76ers have been have been extremely active this offseason. Beyond offering a monstrous contract to Tobias Harris to keep him in the City of Brotherly Love, Philly has executed a sign-and-trade to send Jimmy Butler to Miami in exchange for Josh Richardson and signed Al Horford to a four-year deal, among other moves.
Building out a roster is still a major issue, but apparently, the team wants to make sure one of its stars does not go anywhere. Reports have indicated the team would place an emphasis on agreeing to an extension with Ben Simmons, and on Tuesday afternoon, Adrian Wojnarowski reported that the Sixers have offered him a max extension with the hopes of coming to a resolution soon.
Here's how that will all work out, according to Bobby Marks of ESPN.
Simmons is extension eligible this summer, as he's on the penultimate year of his rookie deal. While he has one very obvious flaw as a player in his jump shot, Simmons is still one of the most unique talents in basketball, a 6'10 point guard blessed with prodigious vision and passing ability. He'll be 23 when the season starts, and there's reason to believe he has yet to reach his full potential on both ends of the floor, which says a lot, because he made his first All-Star team last year.
UPDATE: Simmons and the Sixers agreed to the deal on Monday according to The Athletic's Shams Charania.
Philly made it a point to extend Joel Embiid during the 2017 offseason, and now, it looks like the team is getting close to keeping the other young pillar of the franchise around for the foreseeable future.