For a record third time in his career, Jamal Crawford has reportedly been named Sixth Man of the Year in the NBA. It's one of the strangest honors the league bestows, considering many players are disqualified if they're good enough to win a starting job (see: Hassan Whiteside). It's tough enough to avoid relying too much on the box score for most awards, but 6MOY almost always seems to go to the best scorer not in a starting lineup — hence Crawford's dominance in the category.
Don't get us wrong; Crawford is a valuable player as the only reliable source of offense on the Los Angeles Clippers' thin second unit. The problem is, he often gives back as many points on defense as he gets on offense. He's really good, it's just that there are more deserving candidates, is what we're saying. Let's meet them!

Andre Iguodala
It's ludicrous that less than a calendar year after Iggy was named NBA Finals MVP, he was denied this less-prestigious award even though he's continued to do all the things that made him so valuable against the Cavaliers. He doesn't score much, but the Warriors never seem to hurt much for scoring. He's one of the smartest players in the NBA, bar none, and that translates directly to both sides of the ball. He's not just a defender good enough to harass LeBron James, he's a guy that can blow up entire possessions by diagnosing sets early and knowing where to short-circuit them. On offense, he's an excellent distributor and ball handler who can nail the corner three and get huge dunks in transition or on backdoor cuts. He should be the very definition of Sixth Man: A guy good enough to start who contributes massive value coming off the bench and filling whatever role asked of him.
Will Barton
If voters were dead set on giving this award to a scoring guard, Barton should have been the choice. He was superior in every counting stat, significantly so in rebounding, and did a ton more shooting at the rim, where even misses are more valuable because they're more likely to result in tip-ins. Basically, Barton is the heir to Crawford's throne, only with mind-bending leaping ability in place of devastating crossovers. Crawford is still the name brand, but there was a time early in the year when Barton was arguably the most important player on the Nuggets. If he keeps it up (but also doesn't start), he's in line for multiple Sixth Man awards himself one day.

Ed Davis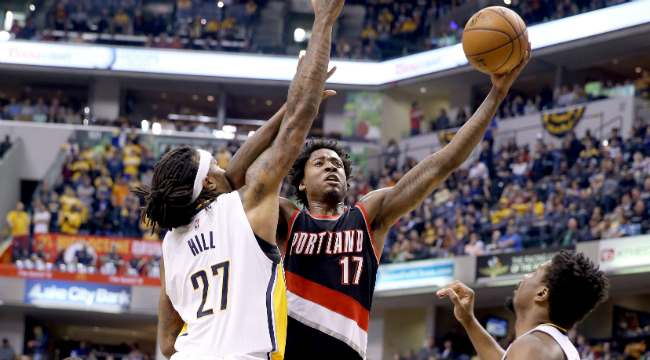 Another guy whose contributions go far beyond the box score, Davis has been a defensive ace for Portland off the bench, allowing only 45 percent shooting at the rim when he's there, according to NBA.com's player tracking data. That's a number in line with Marc Gasol and DeAndre Jordan, both of whom have a height advantage. On offense, Davis has very little range, but is an efficient finisher around the rim. That's not why he's here, though. On defense and on the boards, Davis is miles ahead of most reserve big men, and he deserves his due.
Jeremy Lin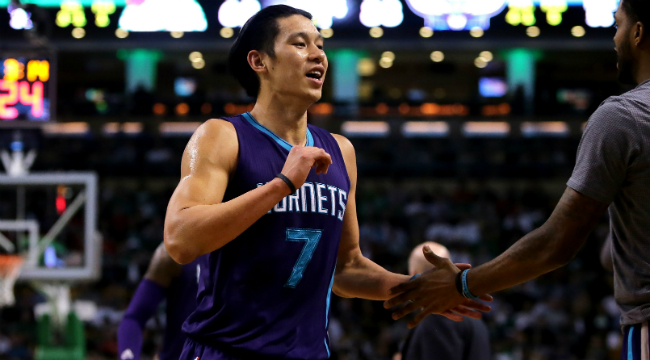 Far removed from the peak of Linsanity, we can finally appreciate the player for who he is: a solid backup point guard with serious off-the-bounce skill and a decent three-pointer, one who can easily slide off the ball in crunch-time lineups alongside Kemba Walker. He actually can hold his own a little on defense, which is exactly what makes him playable next to the undersized Kemba. Offensively, he simply requires fewer shots and touches to score a similar amount to Crawford, making him a more versatile (which is the word every coach wants from their reserves) option off the bench.

Pick A Spur, Any Spur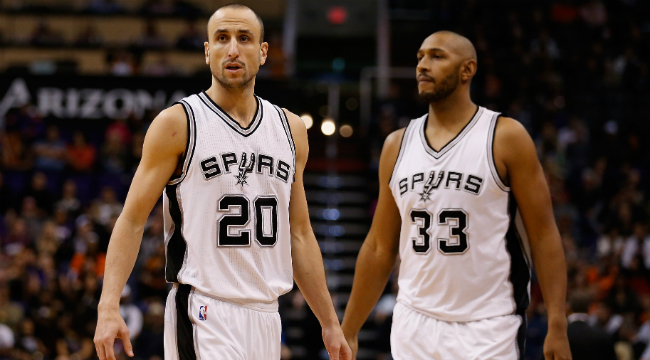 Depth has partly defined the Spurs' greatness for the past decade and a half, so it would make sense that the greatest regular season Spurs team ever should have their best bench ever. The only problem is it's impossible to pick just one deserving candidate. Both Diaw and Ginobili (above) remain the creative geniuses they've been for years in San Antonio, zipping the ball around on offense better than even the starters do these days. Patty Mills has become possibly the best gunner on the team, and the offense barely even skips a beat when he subs in for Tony Parker. Then there's Boban Marjanovic, the leviathan who can barely get off the bench but who absolutely wrecks sh*t when he does. Kyle Anderson has even emerged as a tricky player with the ball in his hands. David West is here!
All these names could have canceled each other out when the voting happened, which is understandable. One would think that Manu had the history and name recognition to lead these Spurs, but we slightly prefer Boris, if only because he's a goshdarn delight who runs the offense from the elbows at times and can defend multiple positions better than anyone of his body type should.
PS: We really, honestly love Jamal as a player and a person and do not mean for this to be a long takedown of him — we just think the voters got it wrong, that's all.