The NBA goes through cycles. For years, big men like David Robinson, Hakeem Olajuwon, Patrick Ewing, Shaquille O'Neal, and Alonzo Mourning gave the Association a distinct "big man" feel. Lately, the NBA has become more of a point-guard driven league with Chris Paul, Kyrie Irving, Derrick Rose, Stephen Curry, Russell Westbrook, and John Wall pushing the tempo and dominating games. Those stars are the latest in a long line of short on height, but tall on heart players who found a way to be impactful on the court and popular off of it. In honor of those players, and also Spud Webb's 52nd birthday, here's a look at some of the best under-six-feet players.
Spud Webb — 5-foot-6
Spud Webb spent the majority of his career with the Atlanta Hawks, where he teamed up with Dominique Wilkins to bring a bit of electricity to the 1986 NBA Slam Dunk Contest. Wilkins was a dunk contest veteran and the clear favorite. Webb, however, shocked the crowd with a dazzling assortment of dunks and took home the title. That exhibition solidified his spot as a fan favorite forever.
Nate Robinson — 5-foot-9
Robinson made his name as a spark plug off the bench. During the 2013 playoffs, Robinson averaged 16.3 points and 4.4 assists per game for the Chicago Bulls in the absence of Derrick Rose. Like Spud Webb, fans will most likely remember Robinson for his prowess in the Dunk Contest, which he won three times.
Muggsy Bogues — 5-foot-3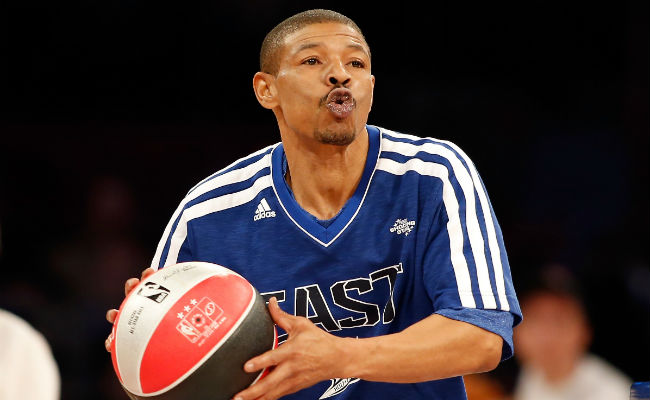 Being the smallest on this list is saying something. Even more impressive is being effective in the NBA while being a full foot shorter than the average player. Bogues was an outstanding passer, setting up his teammates to the tune of 7.6 assists per game over a 14-year career.
Avery Johnson — 5-foot-10
Johnson never won a dunk contest, but San Antonio fans will never forget the left-hander's NBA Finals performance in 1999. Johnson hit big shots, especially in the Game 5 clincher over the Knicks. Avery would go on to coach the Mavericks and Nets, and became a favorite for players to impersonate.
Earl Boykins — 5-foot-5
This journeyman shooter from Cleveland spent 13 seasons in the NBA making appearances for 10 different teams. His best years were in Denver, where he averaged double-digits in points for the Nuggets and became a fan favorite there.
Damon Stoudamire — 5-foot-10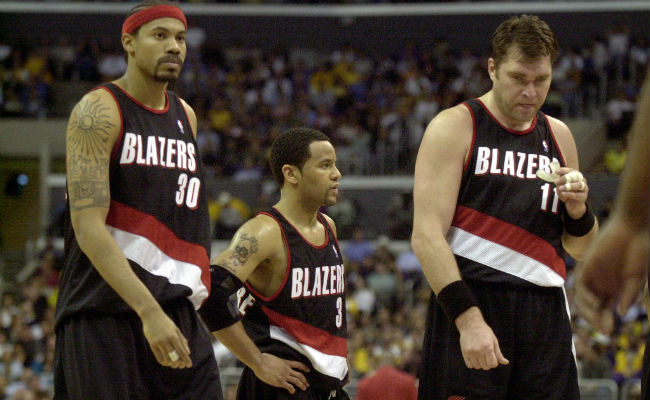 Stoudamire was — excuse the pun — a big deal coming out of college at Arizona. After a Final Four appearance and a season where he was a finalist for the Wooden Award, the speedy guard was the seventh pick in the NBA draft going to Toronto. Stoudamire was outstanding in his rookie season, winning the NBA Rookie of the Year award in 1996. He earned the nickname "Mighty Mouse" and even had the character tattooed on his arm.
Terrell Brandon — 5-foot-11
Replacing a popular player in a city isn't an easy task, but that's just what Terrell Brandon had to do with the Cavaliers when he replaced Mark Price. After sitting behind Price for a couple years, Brandon broke through and made consecutive All-Star teams, averaging more than 19 points and six assists per game for the Cavs. Brandon finished his 11-year career in Minnesota, where he continued to be a solid contributor.
Calvin Murphy — 5-foot-9
One of the original short-man fan-heroes, Calvin Murphy earned the affection of Houston Rockets fans from the start with an All-Rookie First Team selection in 1971 and a reputation as a bit of a giant slayer, whose toughness and willingness to scrape allowed him to excel, despite his small stature. Murphy would go on to make the All-Star team in 1979 before leaving the league in 1983 with a career 17,9 points-per-game average. Murphy was inducted into the Basketball Hall of Fame in 1993.