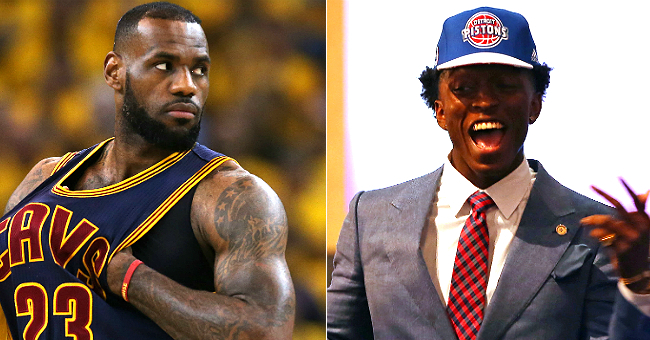 Thriving at the NBA level, regardless of role, requires ample amounts of confidence. The Pistons can certainly check that box with their first round draft pick Stanley Johnson. In an interview with Fran Blinebury at NBA.com, Johnson sets his aim as high as he possibly can:
"Play against LeBron [James] — that means something," Johnson said flatly. "He is the best player in the league and I want to be the best player in the league too, so I have a target on him. I will keep reaching for that goal. … He is a team player so I have to be a better team player to be on the same level as him. Did you see that Game 6 against Chicago where he had like 14 points and 14 assists and controlled everything? The best players win a lot of games, so it is not about your points or your rebounds."
You have to be impressed with the rookie's ambition. He may not ever be the best player in the league, but his assessment of LeBron was spot on. Beyond his gaudy stats, LeBron fully controls the game with both his skill and intellect. If Johnson can even approach LeBron's basketball intelligence, he'll be an outstanding player. Johnson has gotten off to the right start; he tallied 24 points and nine rebounds in his second Summer League game.
RELATED: We spent Draft Day with Stanley Johnson for an all-access profile of the lottery pick.
(NBA.com)