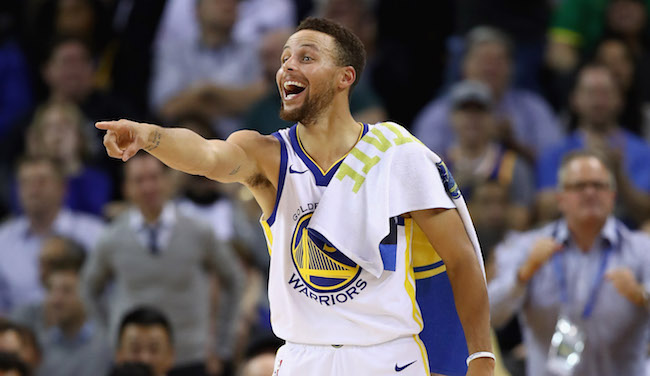 The Carolina Panthers are going to be for sale once this season ends for Cam Newton and company after owner Jerry Richardson announced he'd be selling the team on Sunday. Richardson's announcement came hours after an explosive piece from Sports Illustrated detailed numerous accounts of sexual harassment in the Panthers offices from multiple female employees.
The NFL has taken over the investigation into the matter that was begun by the organization on Friday, and while Richardson avoided even acknowledging the allegations, it seems like far from a coincidence that his announcement to sell came shortly after the story broke.
Any time a major professional sports franchise is placed on the market, there will be tons of speculation about who could buy the team. Any extremely rich person with close ties to that region is always in play, as are minority owners with significant capital to potentially take over a majority share (as is the case in Carolina). However, there will also be those from the entertainment world that want to get in on the action, and on Sunday night Diddy threw his hat in the ring to buy the team.

Diddy has noted his desire to get into the NFL ownership circle for some time, although the last time he tweeted about it, it was just a general, "I want to buy the NFL" tweet. This time he at least has more of a plan, but at $820 million, his net worth isn't enough to really touch an NFL franchise as a majority owner (the Panthers were valued at $2.3 billion in the last Forbes NFL valuations). So, if Diddy wants in, he'll need some help.
Enter Steph Curry.

Curry is a diehard Panthers fan, having grown up in the area, and he would certainly be popular as part of an ownership group. Once again, he doesn't have the money to really move the needle on an NFL franchise, but I think it would be fascinating to see a number of athletes, artists, and entertainers try to come together to make a bid.
Whether the NFL would consider a conglomerate of stars from various sports and genres would be its own issue, but how incredible would it be for a group to pool their funds and try to buy a team. It would take a lot of them, but if nothing else they would bring a very different (and needed) perspective and representation to NFL ownership meetings.
(Note: This post earlier said Diddy's net worth was $280 million when it is $820 million. Apologies to Diddy for shorting him $540 million.)